Italy is first of all monuments and beautiful landscapes, but also great and unique cuisine. When I return to Poland from Italy, I always come back with a bag full of groceries. Mostly these are groceries, but in this article I will share my ideas for this what to buy in Italy i what to bring back from Italy to bestow on your friends, acquaintances (or yourself).
Italian sweets
Let me start atypically. In Italy we can get great sweets, which we can easily transport to Poland.
Pastries from Italy
When it comes to shortcakes, the most popular are these companies Mulino Bianco. The types are a whole bunch of them - buttery, with powdered sugar, with filling of different flavors, or cocoa. I especially recommend the butter ones and those with lemon and apple filling!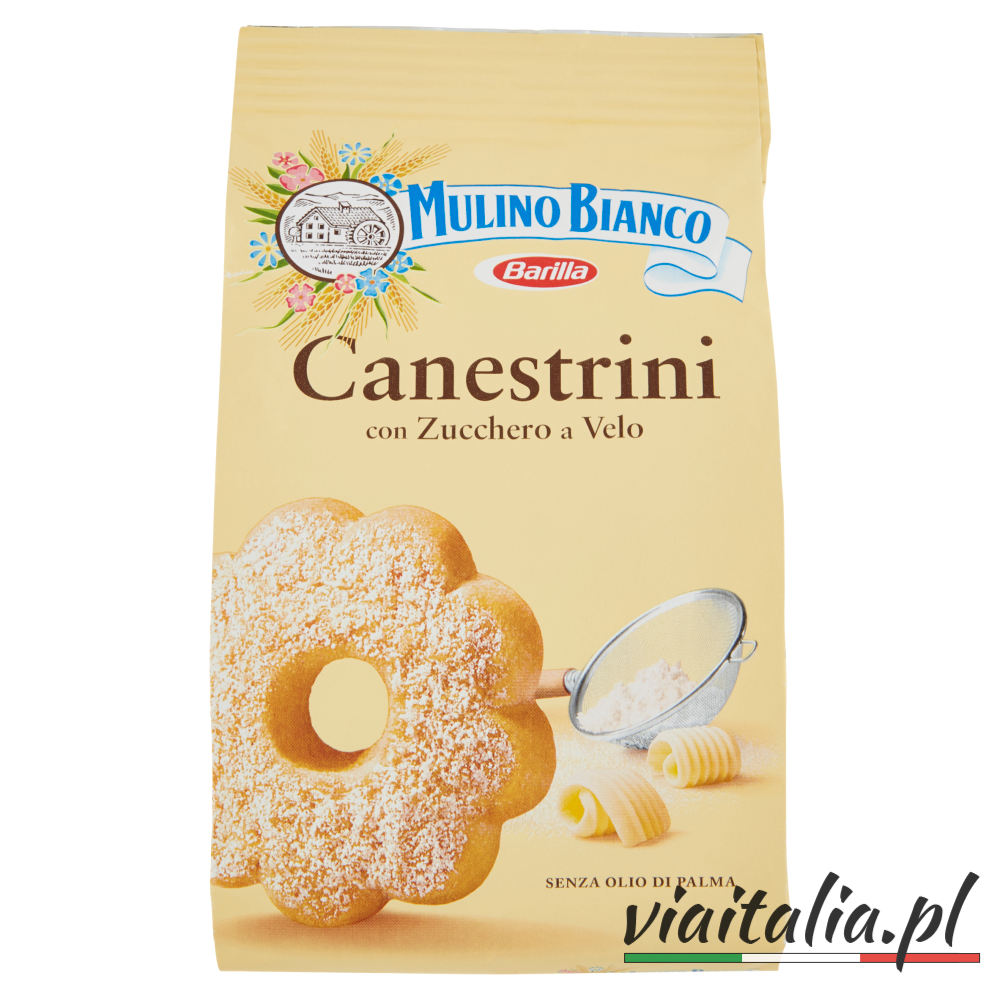 Cocoa cookies are also worth buying Pan di Stelle With stars covered with icing. They have a unique cocoa flavor.
The pastries we should buy in Italy are. Amaretti - Some of the most recognizable Italian almond-flavored cookies. They will go perfectly with your morning coffee. Buy them in smaller packages, which makes them a great choice for a small gift from Italy to friends.
Sweet creams
Pan di Stelle, which I have already described is also in the form of a sweet cream with pieces of cookies. This is quite a treat for Nutella fans - in my opinion, however, it tastes much better than regular Nutella! And above all does not contain palm oil, unlike Nutella.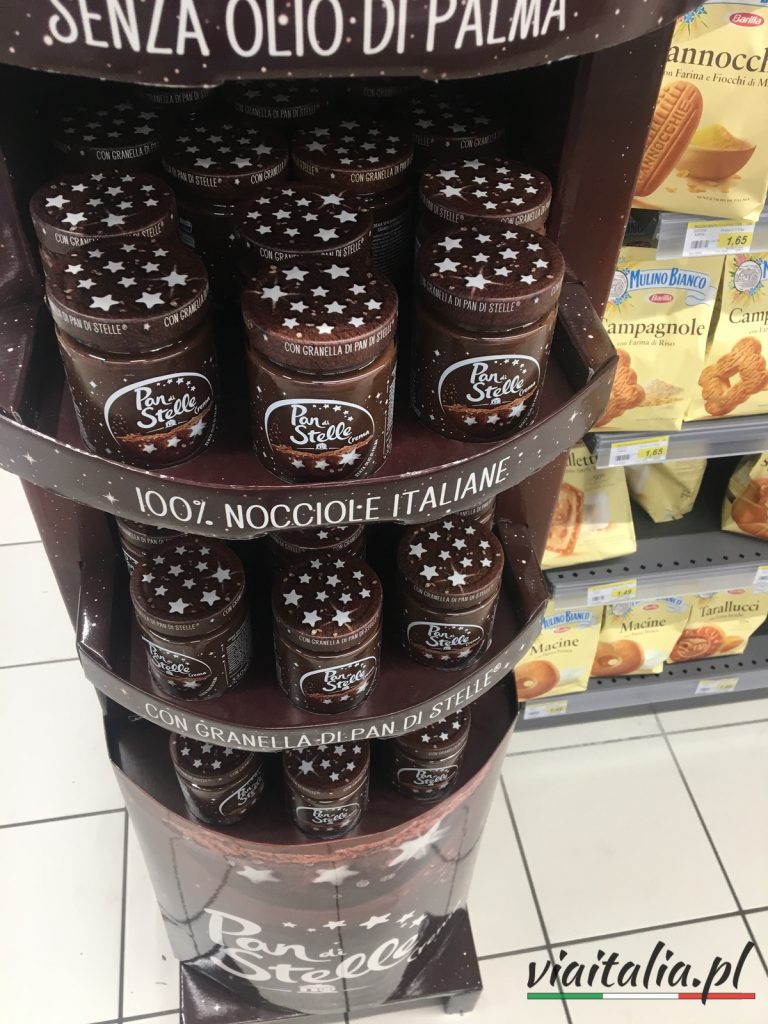 Sicily is the pistachio capital of the world, so pistachio cream is very popular in Italy. You can buy it at the store as a topping for cakes, desserts or baked goods, but it's probably best eaten directly from the jar! I recommend pistachio cream from the brand Pistì. Note: One jar is definitely not enough 🙂 .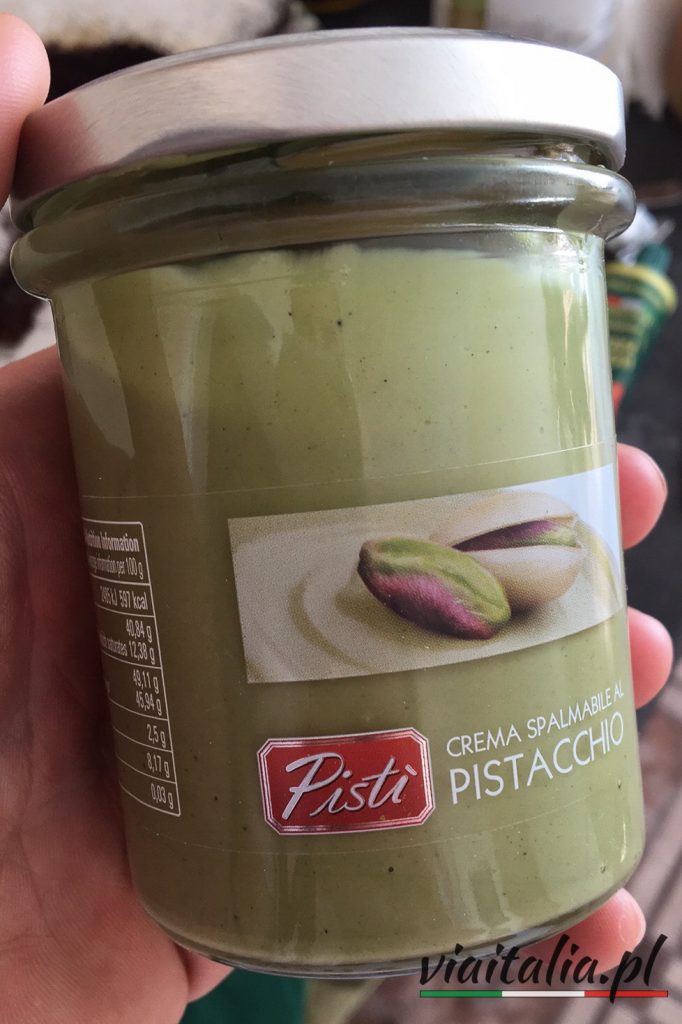 Coffee
Italy is famous for its delicious Italian coffee. It doesn't matter if you are a fan of espresso, mocha, cappuccino or regular coffee with milk. Buying coffee in Italy is always a good idea. I recommend these brands Illy, Pellini or Lavazza. You can find these brands in any supermarket like Conad or Copp.
Coffee maker for making coffee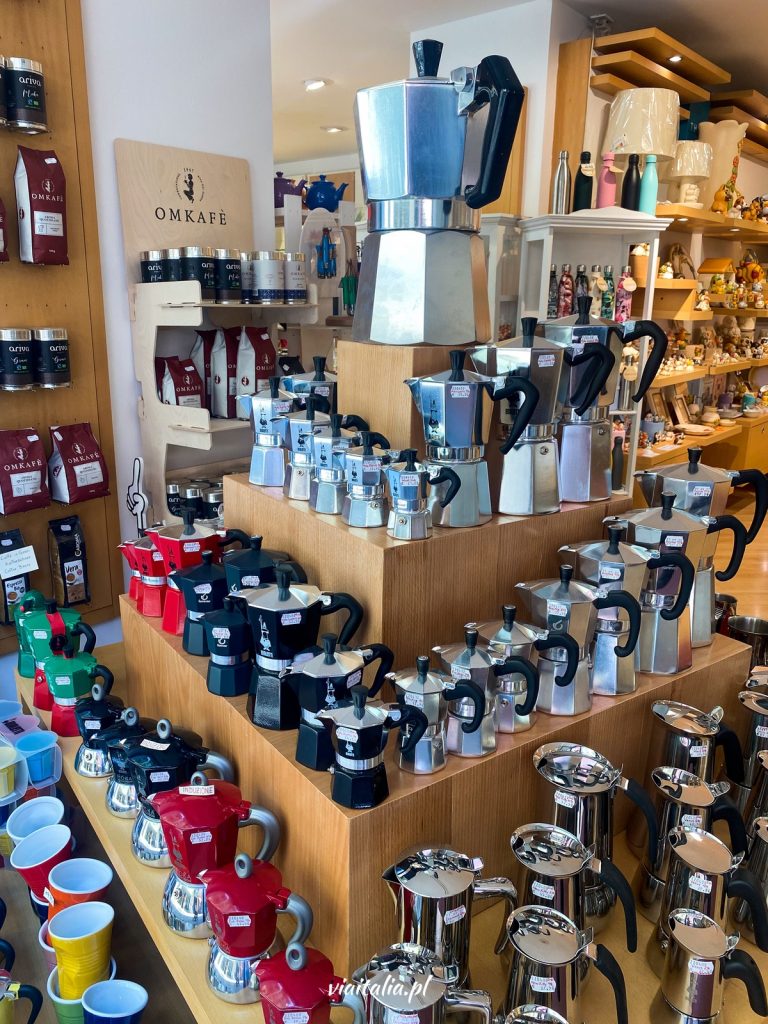 In Polish cafe, and in Italian - moka. This inconspicuous equipment looking like a jug is used to make coffee. It will be a great gift from Italy For the lover of this black drink. Let's choose coffee makers in terms of size. The size of the coffee maker will determine how many coffees we will be able to prepare at one time. Keep in mind that for a kitchen with induction, you need to buy a special coffeemaker adapted to it. I recommend, of course, the company Bialetti, a leading manufacturer of these Italian inventions.
Italian spirits
Wine from Italy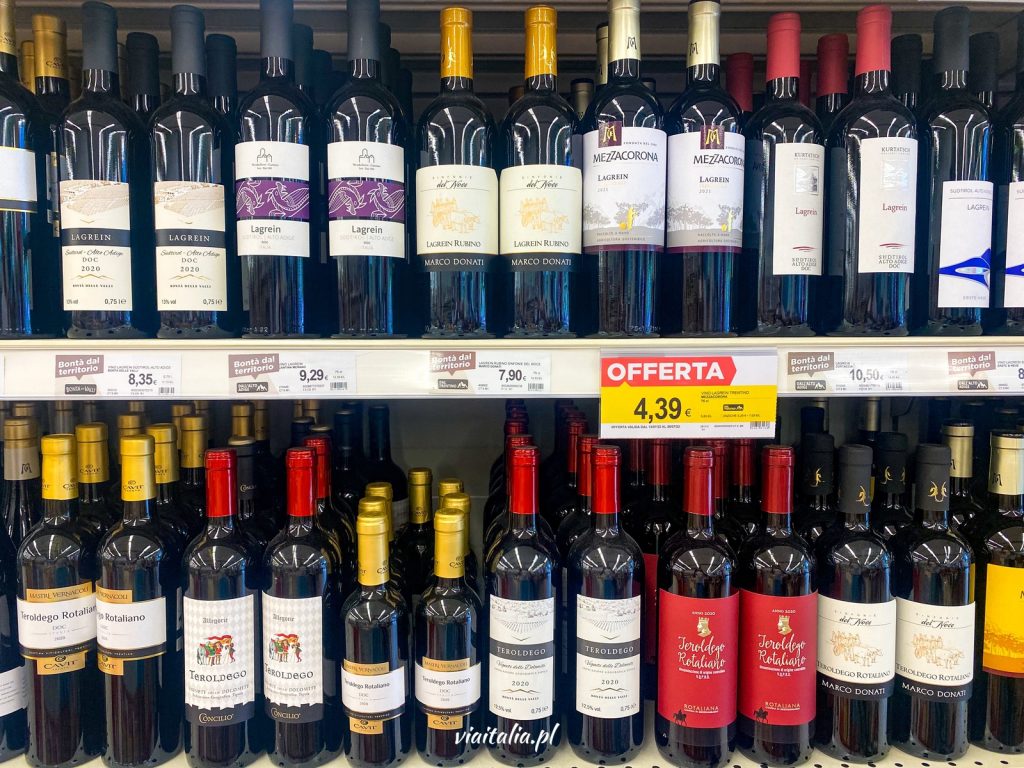 A separate article could be written about Italian wines, as it is a river topic. In a telegraphic nutshell, I recommend choosing wines from the region you are visiting. Also, let's not be too suggestive of the price. Great Italian wines can sometimes cost €3-4. An excellent choice will be wines from grape varietals Chardonnay, Pinot Grigio, Merlot, Cabernet Sauvignon or Pinot Nero.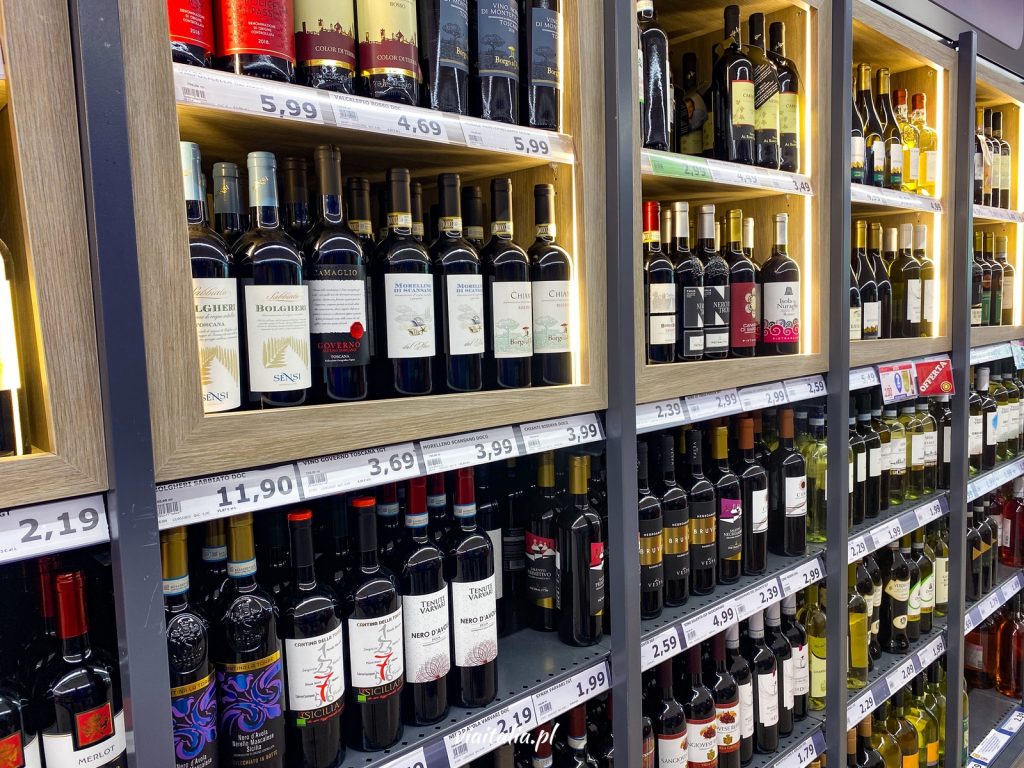 Sometimes we can buy wine by the liter from local vineyards - either poured by itself or in hermetically sealed containers, usually 5 and 10 liters. Unfortunately, this is only an option for those traveling by car.
Grappa
Grappa is a popular Italian beverage that is made from the fermentation of the vine's leftovers (seeds, skins, pressed pulp) used to make wine. Grappa originates from the town of Bassano del Grappa, located in the Venice Euganean. It is often served along with coffee or immediately after a meal, to improve digestion as a so called "coffee". digestivo. If you are wondering what is typical to bring back from Italy then grappa would be a great choice.
Limoncello (Limoncino)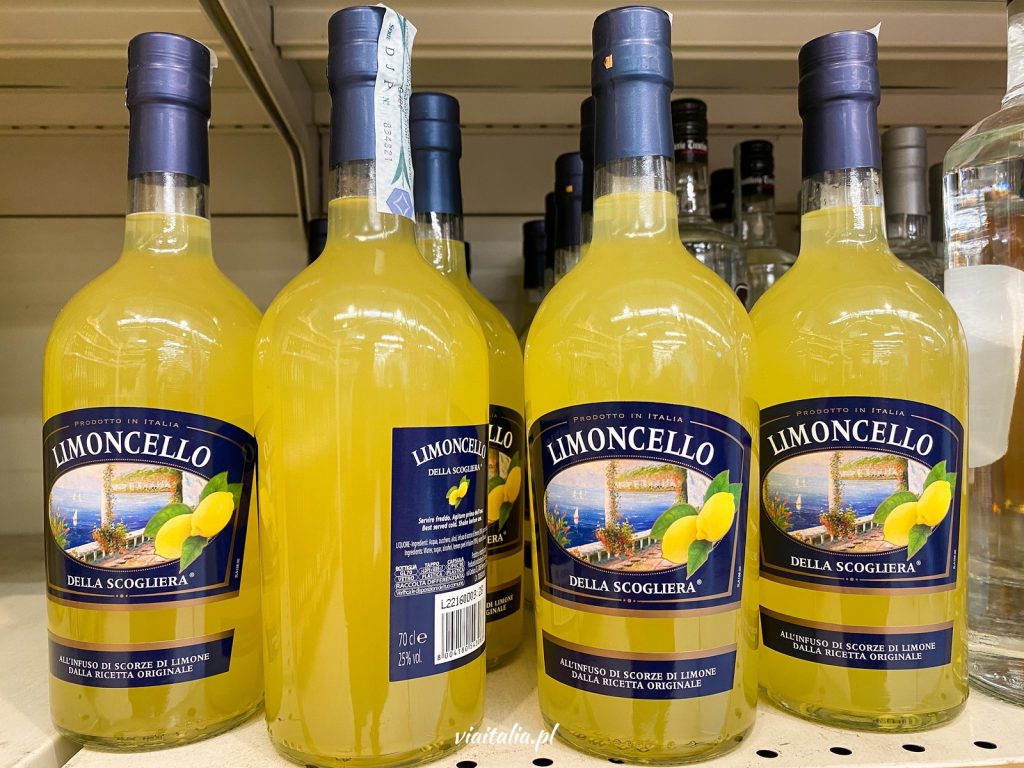 Lemon liqueur called Limoncello in the south of Italy and Limoncino in the south is a typical Italian beverage. Similar to our native lemon liquor, it is widespread throughout Italy. It is worth buying and bringing back - Limoncello is available in bottles of virtually any capacity.
Oil from Italy
Cold-pressed oil, it is best to buy from small farms directly. If we have the opportunity, let's buy a larger package, such as 5 liters. In supermarkets you will also find high quality oils. For good quality olive oil you will have to pay €7-10 per liter. Italian oil is qualitatively one of the best in the world - apart from oil from Greece or Spain.
Macarons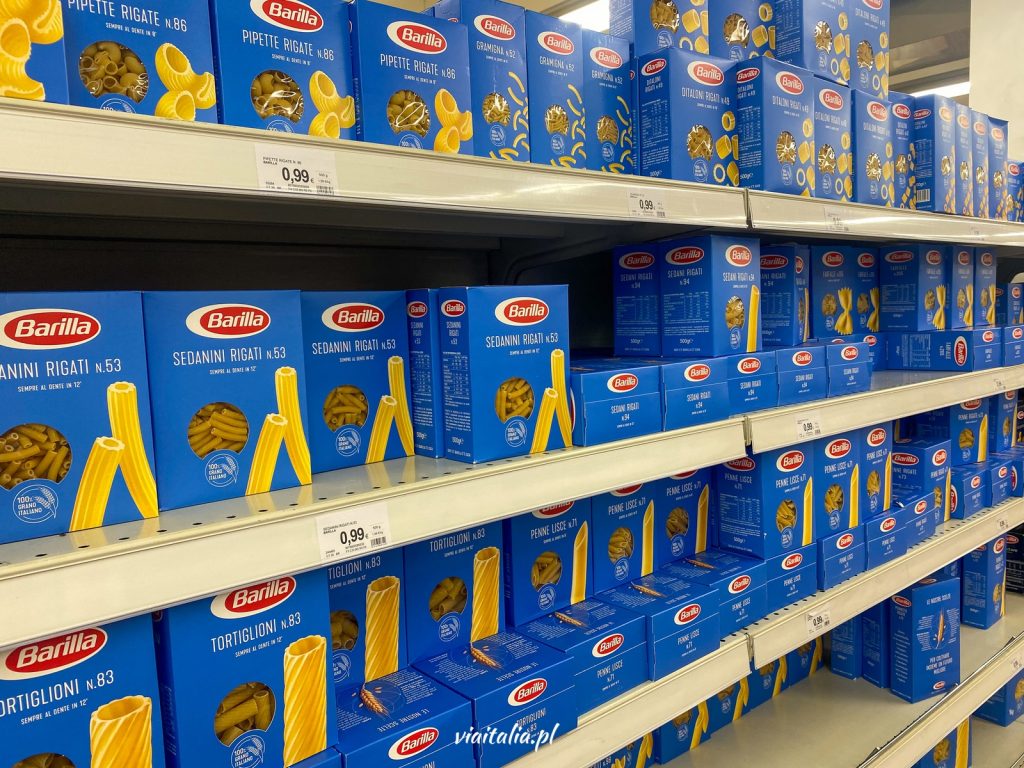 Italy is famous for its pasta, this is of course a fact. Unfortunately, due to the volume, importing pasta from Italy can be difficult. In Poland, too, we usually get most of the typical Italian pasta (for example, those from the company Barilla). If you want to buy pasta from Italy, I recommend browsing the store's pasta stand and choosing something unusual, preferably regional.
Cured meats
Prosciutto
Thinking of Italian cured meats, surely the first thing that comes to mind is prosciutto: dried, cured ham from the leg of pork, how typical of Italy. It comes in two types: prosciutto crudo (in unprocessed form) and prosciutto cotto (in cooked form). The best-known version of prosciutto crudo is, of course. prosciutto di parma - (i.e., Parma ham.
Speck
Speck is a traditional Italian aged ham, loved especially in the region South Tyrol. Through seasoning, it gains a unique flavor and aroma.
Carne salada
Another typical cured meat from northern Italy. Carne salada is raw marinated beef, extremely tender. Ideal as an appetizer, such as in carpaccio form.
Pancetta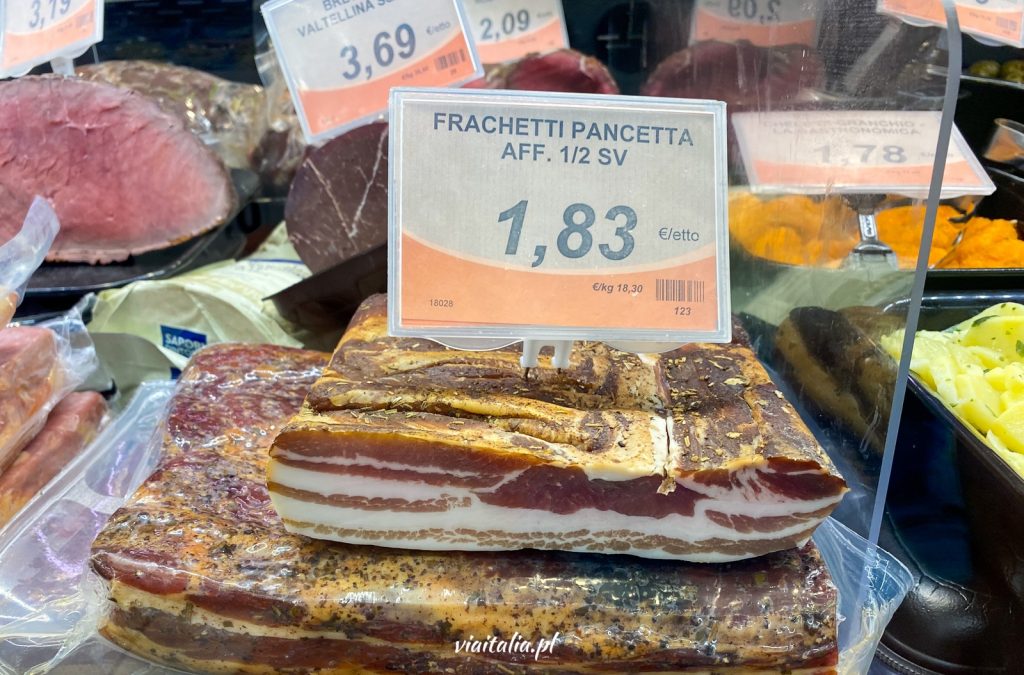 Pancetta to one of the main ingredients of real Italian carbonara. It is a matured pork belly that originated in Italy.
Cheeses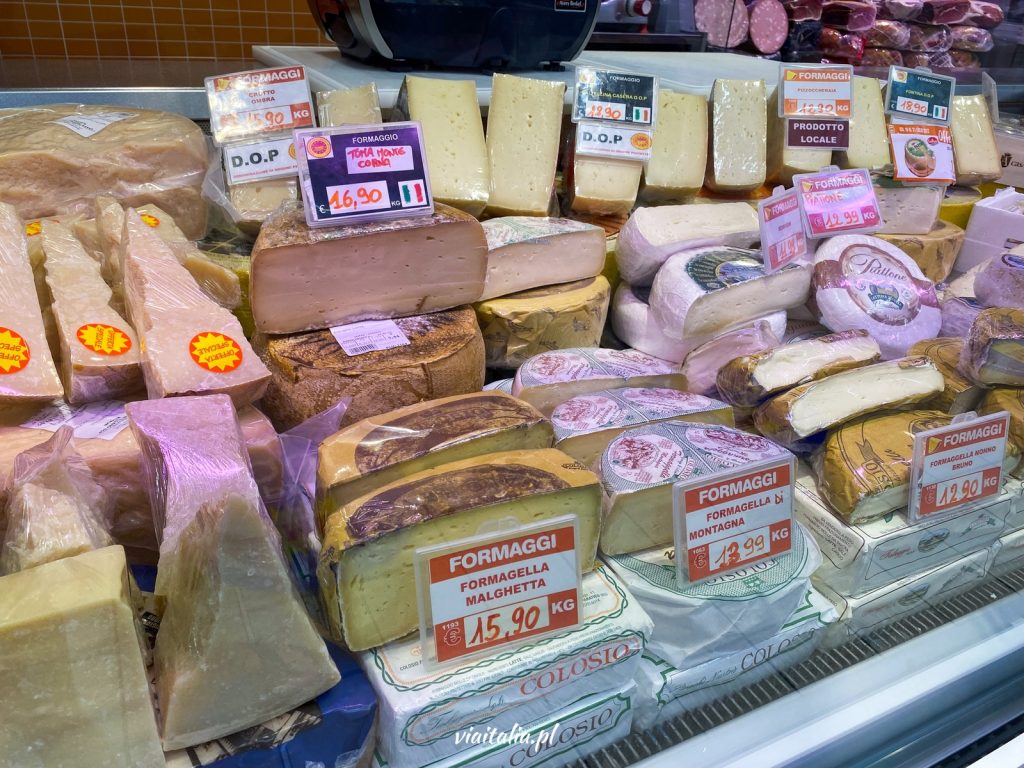 Parmesan (Parmigiano Reggiano)
Parmesan is perhaps the most famous Italian cheese in the world. Parmesan is a hard, cooked cheese that is aged from one to as long as three years. With Parmesan it is like with wine - the longer it ages, the more flavors it releases. Its production dates back to medieval times.
Pecorino
Pecorino is a sheep's milk aged cheese. Created for pasta - it is said that a true carbonara should contain pecorino cheese. It is one of the oldest Italian cheeses. In Poland, it's not as popular as Parmesan - so it might be a good idea to buy it in Italy.