If you are in the regions of northwestern Sicily, especially in the area of Castellammare del Golfo, you should definitely visit Segesta. It lies here Segesta Archaeological Park, where you will find the ancient ruins of an amphitheater (Theater of Segesta) and a well-preserved temple (Temple of Segesta). There is also another attraction nearby -. free hot springs.
Access to the thermal springs
On our last visit to this area of Sicily, we stayed in Castellammare del Golfo, which was our home base for the Palermo, Trapani, San Vito lo Capo, Zingaro and Scopello. From there it is also best to drive to Segesta. The hot springs in Segesta are about 15 drives away from Castellammare del Golfo. To get there, it's best to use Google navigation and set as your destination Parcheggio Terme Libere Segesta.
Driving down the main road we look out for a sign for Terme Segestane - this is the nearby thermal baths and the spa. Free thermal springs are located not far from this hotel. Driving from the direction of Castellammare immediately after passing the sign, turn left.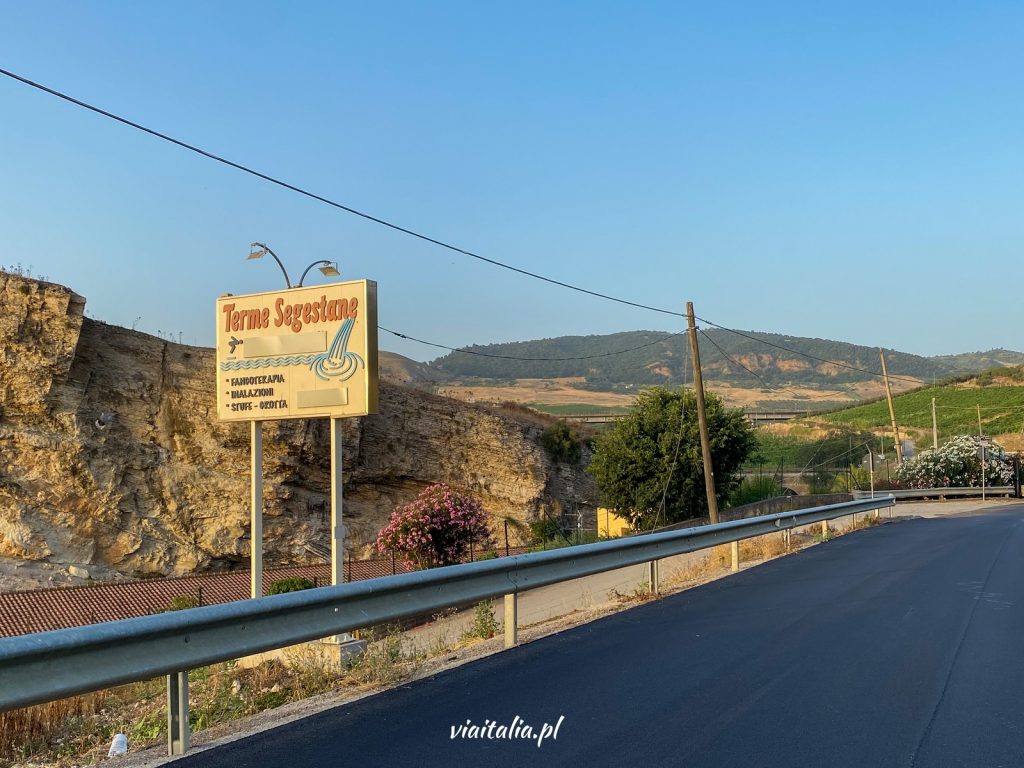 After leaving the main road, we head a few dozen meters straight to the turn. Here the condition of the road does not allow for further travel. It is best to leave the car at this very place, on the side of the road (so as not to impede the passage of others). We continue on foot, towards the object marked on Google maps as Natural Spa of Segesta (Free).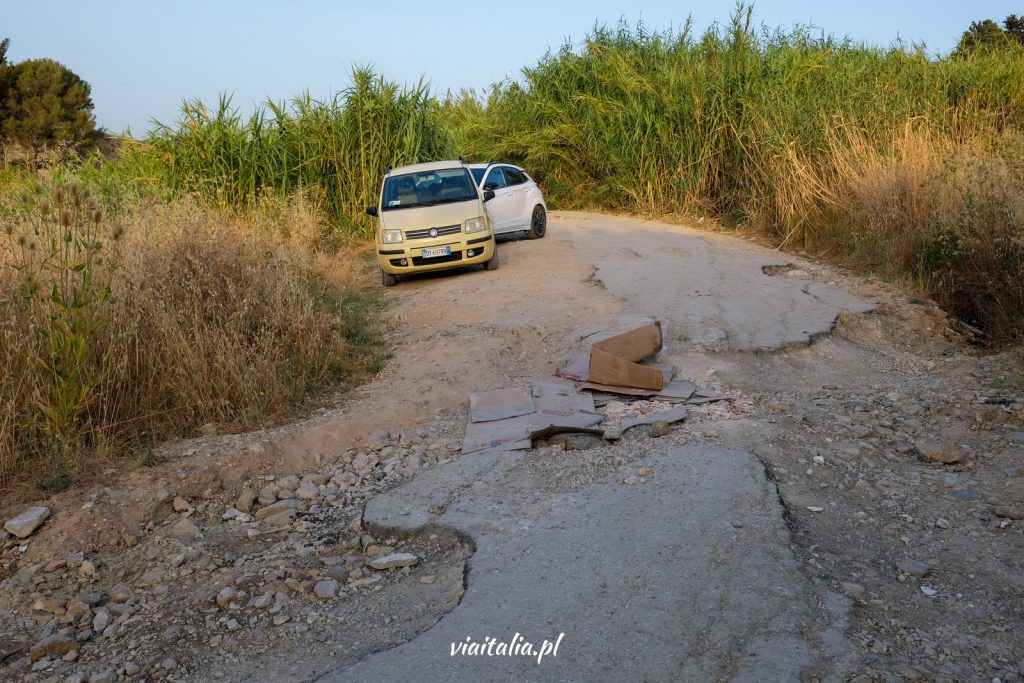 We pass the turn and after a while we come to the destination parking lot.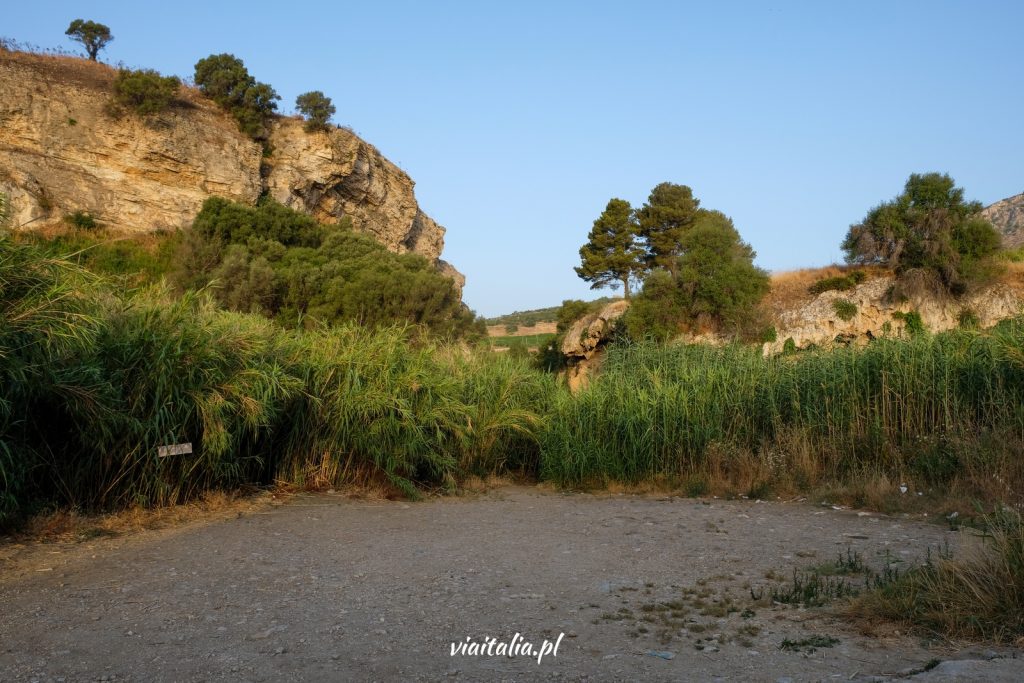 Free thermal baths in Segesta, Sicily
The road to the free thermal springs leads through fairly high reeds, but there are well-trodden and visible paths. The best way is to go left right at the parking lot. On the way we will have to cross the river. There is no bridge here, we just have to take off our shoes and walk. The water may not be very deep, but be careful not to slip. Reportedly, after rainfall, the stream becomes brisk and deeper.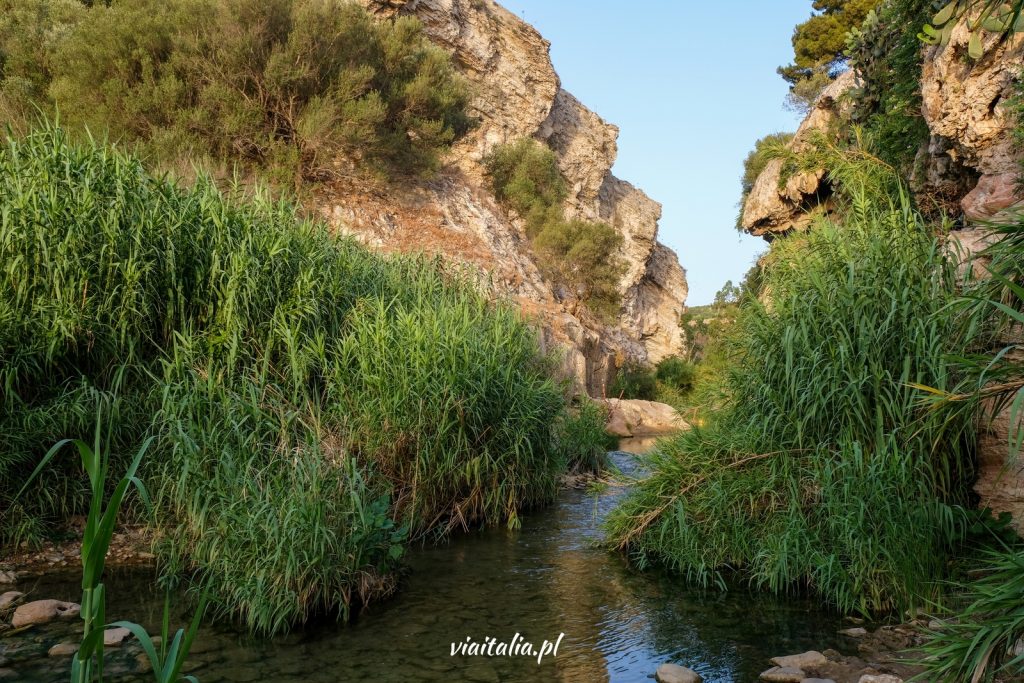 Already in the creek we will feel the hot water. However, our destination will be a small pool where we will take a health bath. After crossing the river and walking a dozen meters we will see it.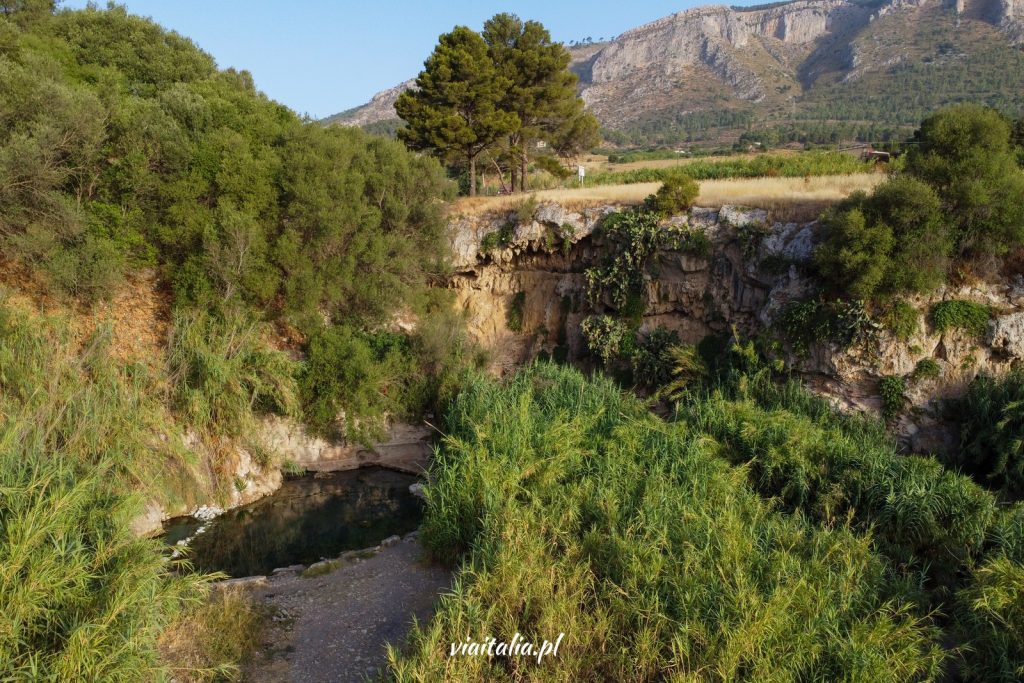 It's a very charming place - especially since it's really in the middle of nowhere. At the site we met two "locals" who looked like regulars of these hot springs. One gentleman, in between bathing, was collecting garbage lying around. The place itself, however, is really clean.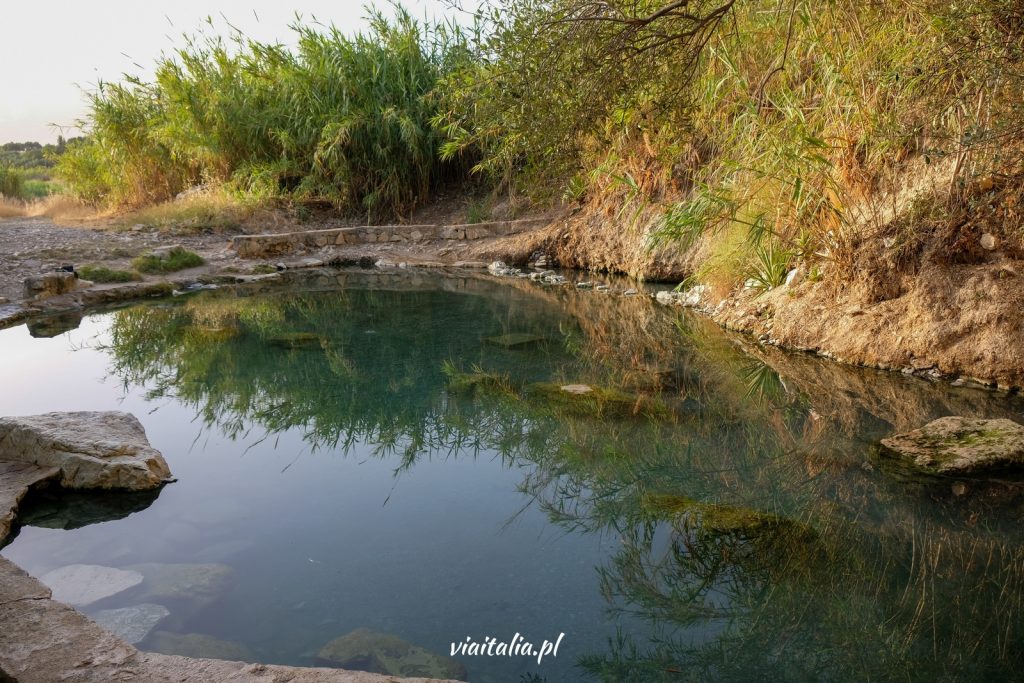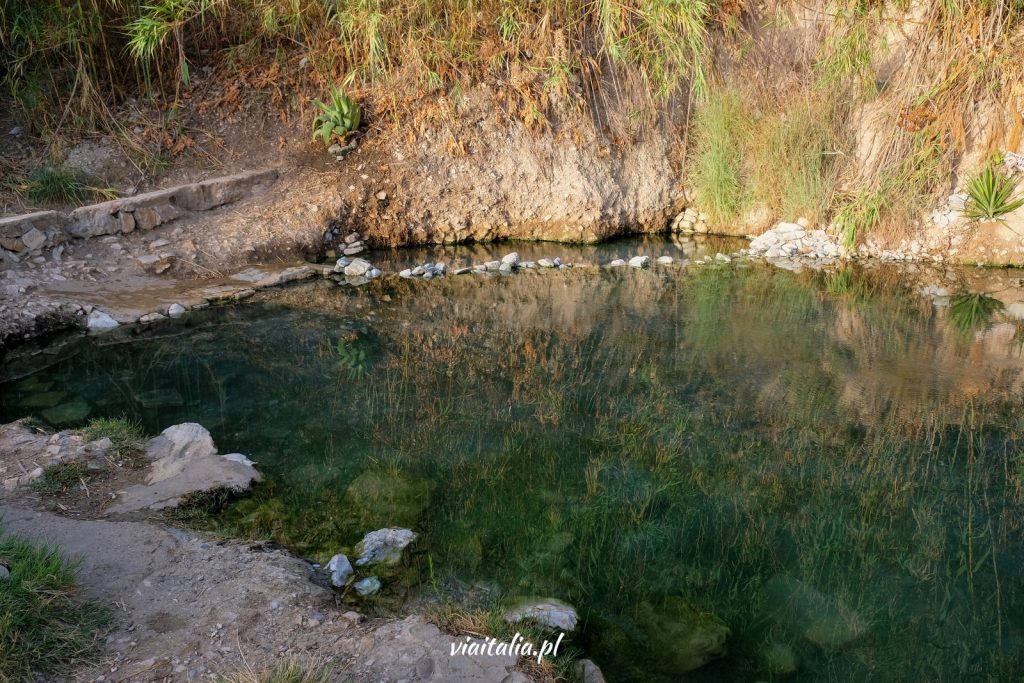 There is a distinctive smell of hydrogen sulfide nearby. The water in the pool is about 50 centimeters deep. It's really hot here, it's hard to sit in the water for more than a few minutes. The water has a temperature of 40-50°.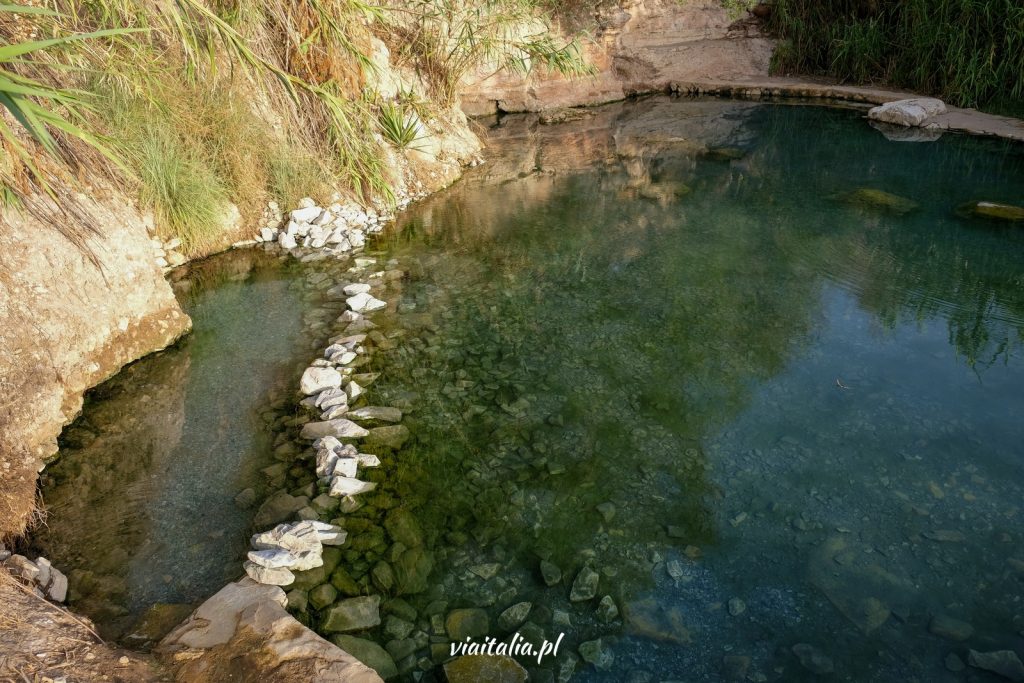 We visited these thermal baths in late July, when temperatures in Sicily reached almost 40°. Even so, bathing in the hot springs was really relaxing. Of course, we went here first thing in the morning 🙂 The sunrise struck an additional charm to this place. If you are in the area, I strongly encourage you to visit this place 😊