Cortina d'Ampezzo is a town located in the region Venice Euganean. Due to its location, Cortina d'Ampezzo has become known as the "Queen of the Italian Dolomites" It is a city beloved by winter sports enthusiasts, but not only. In the off-season, it attracts tourists thirsty for extraordinary views and mountain excursions. Cortina d'Ampezzo is located in the heart of the Dolomites, which is an excellent location for trekking. W 1956 year the city hosted the Winter Olympics. Also in 2026, along with Milan Cortina d'Ampezzo will host the XXV edition of the said event. The town itself is considered one of the most luxurious ski resorts. It is here that both tourists and celebrities come to indulge in winter madness or hiking. The town has a main street, Corso Italia, where you will find luxury boutiques, as well as exquisite restaurants and discos. Cortina d'Ampezzo will be an ideal destination for sports enthusiasts. In addition to typical winter sports, and trekking, the town offers an ice rink, which is open both in summer and winter. Climbing, tennis and miniature golf are also very popular in the region. An unusual attraction for the youngest will be a visit to the Parco Avventura amusement park.
Attractions - what to do in Cortina?
Ski and cross-country trails
Cortina is the capital of the Dolomites and one of the most prestigious ski resorts in Italy. It is part of the Dolomiti Superski - a huge ski region encompassing some 1,200 kilometers of ski runs, which can be used with a single pass.
The ski season in Cortina d'Ampezzo runs from late November to April. In this region you will find three resorts: Tofane, Faloria and Cristallo. The trails are about 120 kilometers long and are adapted to the skills of both athletes and beginners. There are 45 kilometers of blue trails, 55 kilometers of red trails and 20 kilometers of black trails. It's worth mentioning that you'll find ski equipment rentals nearby, which will be a big help for beginners.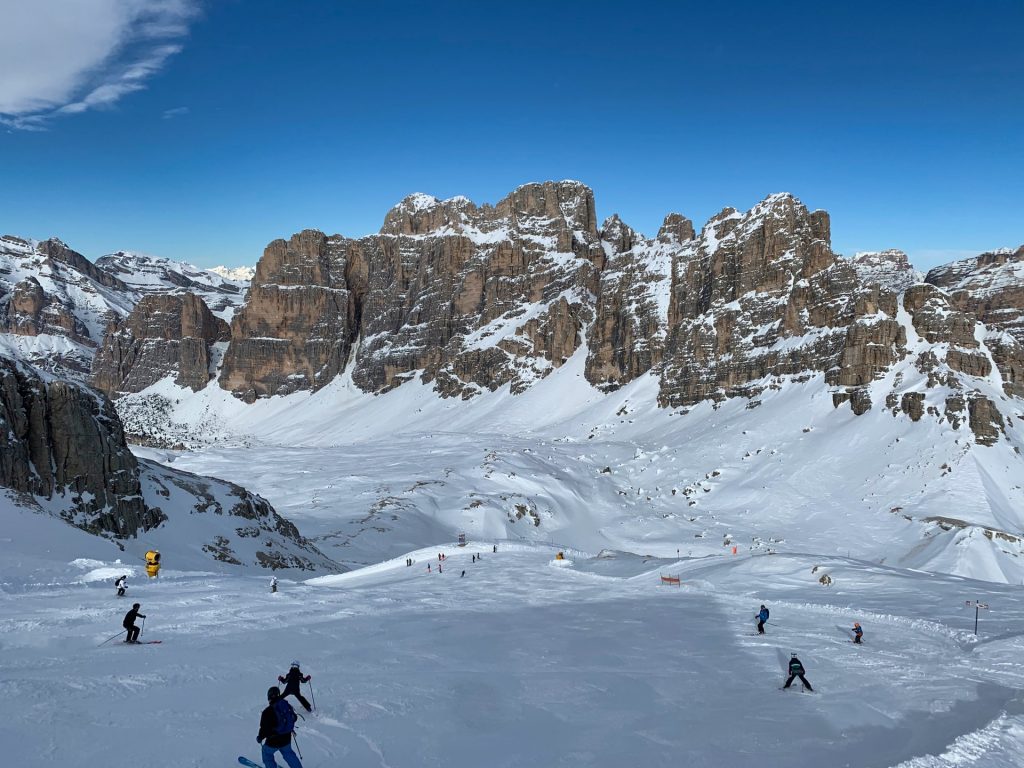 Since this is a popular region for winter sports enthusiasts, there are also numerous ski schools in the area that offer instructor-led lessons. In the city, skiers and snowboarders are taken to the lifts by free ski buses, so there is no need to worry about transportation. It is also worth mentioning that there are as many as 75 kilometers of cross-country ski trails of varying difficulty for cross-country skiing enthusiasts.
Trekking and hiking trails
If you like mountain hiking or trekking, a trip to the Dolomites is a must. The area around the town of Cortina d'Ampezzo is a real idyll, especially for those who want to combine physical activity with admiring picturesque views and mountain passes. Along the way you can observe the remains of fortifications and numerous waterfalls.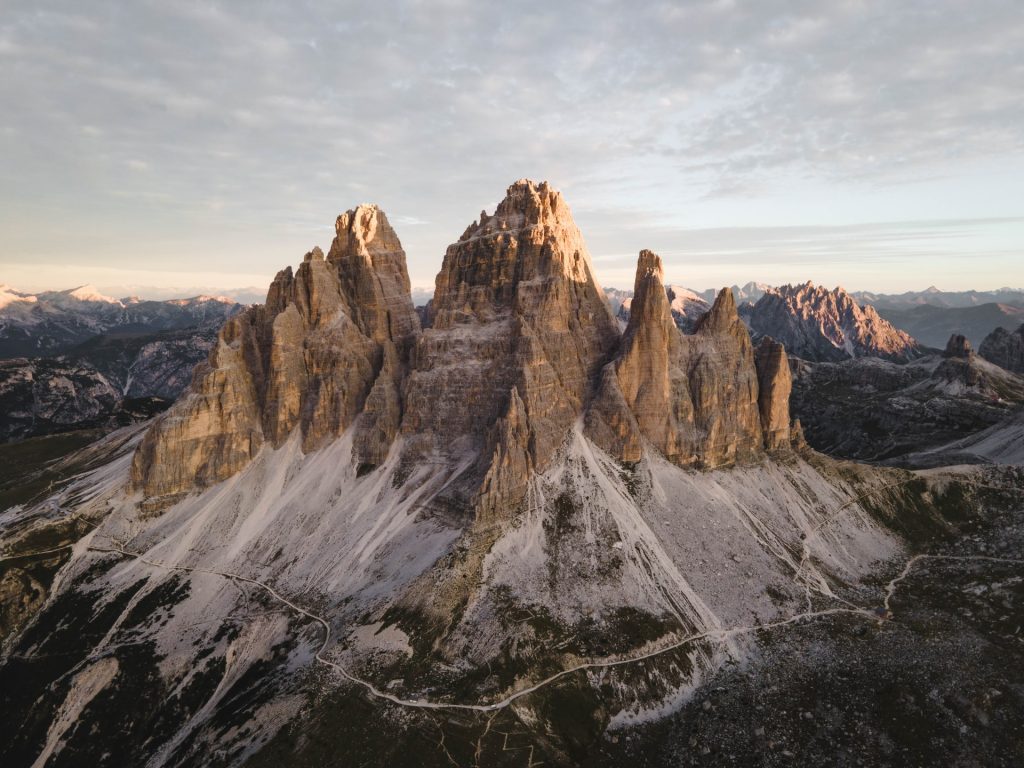 One of the most popular routes for trekking is the trip around Tre Cime di Lavaredo. Many tourists go to this area because it is not difficult and will be suitable for beginners. Another route for trekking and hiking leads to the area around Lagazuoi. This is a special place, primarily because of its history related to World War I. It was where the front line of the Austrian and Italian armies ran. You can navigate through tunnels hollowed out of the rocks and enjoy unique views in the process.
Bike routes
The Cortina region is a veritable paradise for cyclists. Here you will find both gentle trails, ideal for family trips with children, as well as more difficult trails that require proper fitness. There are about 700 km of trails with beautiful views of the mountain peaks. It is worth mentioning that there are parks for those who like downhill.
Climbing and via ferrata
If you like climbing, this area will definitely appeal to you. Some of the most popular climbing spots are the Tofana di Rozes wall and the Cinque Torri. There are numerous climbing centers in the town of Cortina d'Ampezzo. One of the more popular activities are also via ferrata trails of varying degrees of difficulty. Some of them can even be used by children. It will also be an ideal vacation destination for those who enjoy sport climbing.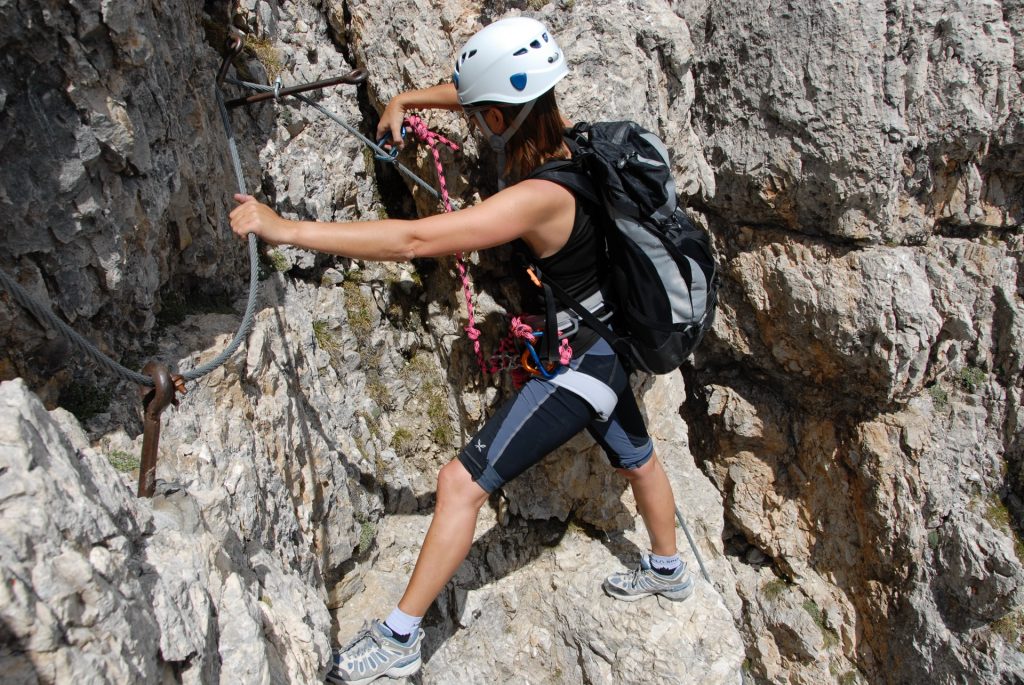 Regional Natural Park of the Ampezzo Dolomites
It is a nature park that was established in 1990. Its total area is about 11,200 hectares. It is a unique place where, in addition to mountain passes and mountain peaks, we can observe unparalleled animal species and unusual vegetation. During the walk we can see eagles or marmots and as many as 35 species of orchids, among others.
Lago di Sorapis (Lake Sorapis)
Located at an altitude of 1,923 meters above sea level, this lake is about 12 kilometers from the town of Cortina d'Ampezzo. It can be reached via a hiking trail, which is about 10 kilometers long. The lake has a unique turquoise color and is one of the most beautiful attractions of the Dolomites. Throughout the writing route up to Sorapis Lake, you can admire the beautiful mountain peaks and passes. Swimming is prohibited in the lake.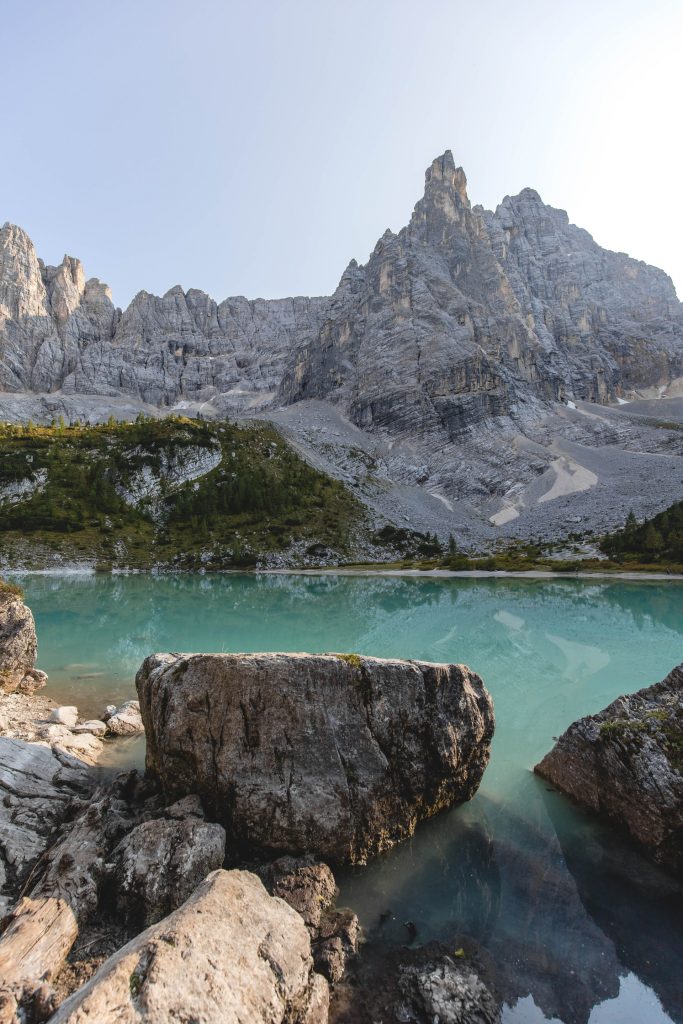 What else to do in Cortina?
Also extremely popular is the Marmolada glacier, which is besieged in large numbers by winter sports enthusiasts during the winter season. It is 3343 meters above sea level and is the highest peak in the Dolomites. About an hour's drive from Cortina is also the extremely popular Lake Braies. While in the region, the Giau Pass is also worth seeing. It is a pass that connects Cortina d'Ampezzo with Colle Santa Lucia and Selva di Cadore. Another place ideal for hiking is Cinque Torri, which means five towers, or rather rocks. They are: Torre Grande (it is the highest peak and reaches an altitude of 2,361 meters), Seconda Torre, Terza Torre, Quarta Torre, and Quinta Torre, It is also a popular attraction for those who enjoy climbing. For history buffs, a visit to Rinaldo Zardini will be an interesting experience. This is the Paleontological Museum. Among other things, it houses fossils from the Dolomites, of which there are about 4,000.
Cuisine - what to eat in the heart of the Dolomites?
The cuisine of the region is a mix of Italian and Tyrolean flavors. Of the local specialties, especially recommended is casunziei, which is nothing but ravioli shaped like a crescent moon. Stuffed with spinach or turnips. Also worth trying is kaiserschmarrn, or imperial omelet. Of the desserts, apple strudel and buckwheat cake are particularly recommended. While in the region, be sure to visit the local wineries as well.
Weather in Cortina
The coldest months, and especially ideal for winter sports enthusiasts, are from December to April. The average daytime temperature then ranges from -7°C to 1°C. The highest average temperature is forecast for June, July and August and is over 10°C. So it will be an ideal time for hiking, cycling, or other sports popular in the region. The most rainy days are in May, June, July and August.
How to get to Cortina d'Ampezzo?
To get to the town of Cortina d'Ampezzo you can take a plane flight or drive your own car. The nearest airport is in Bolzano, which is about 140 kilometers from Cortina d'Ampezzo. There are no direct flights to this city from Poland. You can also choose to travel by your own car. The route from Poland is about 1000 kilometers. Along the way you can visit other European cities, for example, Brno or Vienna. You should also keep in mind the fees for highways, vignettes and parking lots. When choosing a trip by car, do not forget to properly equip the vehicle. If you are going in the winter, these are, first of all, appropriate tires. In addition, wheel chains may be required on specially marked roads. Without them, entry may be impossible. They can also be used, with very icy and snowy roads.
Accommodation in Cortina d'd'Ampezzo
Looking through the accommodation offers in the city of Cortina d'Ampezzo, you will notice that during the winter season prices are very high. They depend primarily on the amenities for guests, as well as the location. The first property worth noting is the Hotel Fiames, This is one of the cheapest accommodation options. There is a bar at guests' disposal, and a garden. The price for an overnight stay for two people including breakfast is about 92€. Another, slightly more expensive option is the B&B Hotel Passo Tre Croci Cortina. It offers a bar, parking and an Italian restaurant. The price for an overnight stay for two people including breakfast is 219€. Also worth mentioning is the Hotel Des Alpes property. It is located 2 kilometers from the center. It offers a spa and a sauna. The price for an overnight stay for two people including breakfast is 202€. It is worth mentioning that accommodation in the summer season is at much lower prices, especially if you book in advance.
Below is a map with accommodations in Cortina on Booking: