Naples is a city located in southern Italy. It is the capital of the Campania region. It has an area of 117.27 square kilometers and is the third largest city in Italy in terms of population. It is mainly associated with the most famous and only active volcano lying directly in Europe named Vesuvius. Naples is a city rich in numerous monuments and attractions, and its historic part is a UNESCO World Heritage Site. In addition to palaces, churches, castles and museums, the most famous attraction that draws a multitude of tourists are the nearby Pompeii. Naples is a unique city in many ways. In the past it was an inspiration for artists. Today it attracts crowds of tourists from all over the world. It was there that the first pizza was created, which today is a symbol of Italian cuisine. Why is this place so popular? It is influenced by the rich architecture, delicious cuisine, sightseeing and beach opportunities. It is possible to participate in cruises organized in the region Bay of Naples. Beautiful coastlines, a promenade, charming streets and citrus trees that can be found almost everywhere - this is the kind of everyday life that captivates tourists. Visiting this place will surely be an unforgettable experience and will initiate or deepen your love for the culture and traditions of Italy.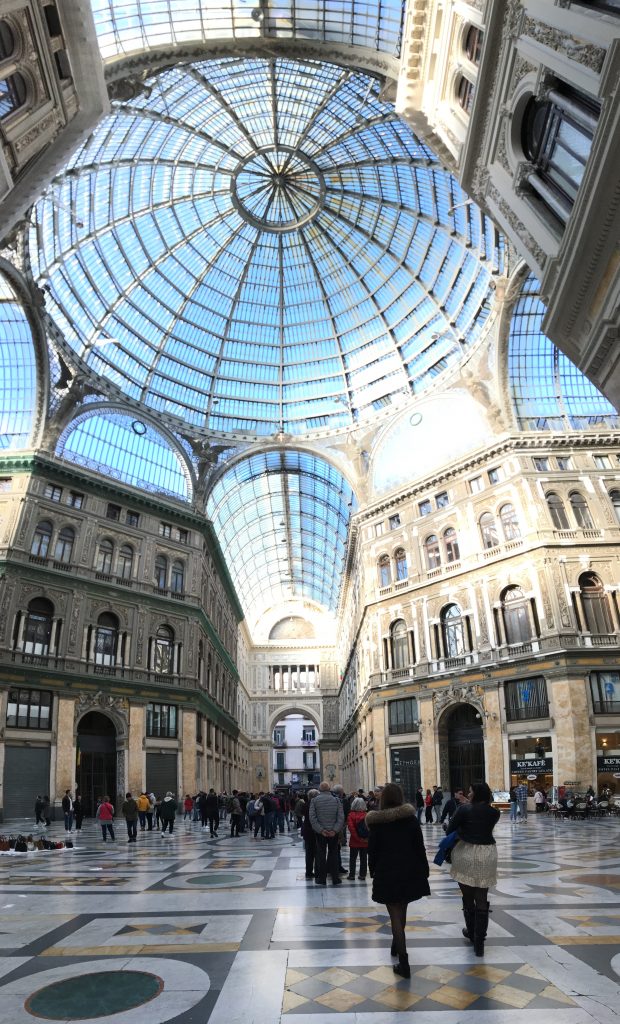 Attractions
Vesuvius volcano
Without a doubt, one of Naples' biggest attractions is the nearby Vesuvius volcano. It is the only active volcano located directly in Europe. It is best known for its eruption in 79, during which Pompeii, Herculaneum, Oplontis and Stabie were destroyed. The volcano last erupted in 1944. Many believe that another eruption could be a matter of time. Monitoring the volcanic areas located in the region is carried out by an observatory called Osservatorio Vesuviano. It is worth mentioning that a national park has been established on the slope of Vesuvius. It aims to protect the plants and animals that live in the area. If you want to visit the volcano's crater, you need to buy a ticket online or use the tours offered by the Vesuvio Express. The path leading to the top of the crater is devoid of trees, making for breathtaking views. The climb to the top takes about 15-20 minutes. Once there, you can rest on a bench admiring the Bay of Naples. Getting to Vesuvius is not a problem. You can get there by car, or by train and then by bus. The entrance ticket to Vesuvius National Park costs €10. Admission is free for children with a height of less than 1.20 meters, while it costs €8 for children with a higher height and students.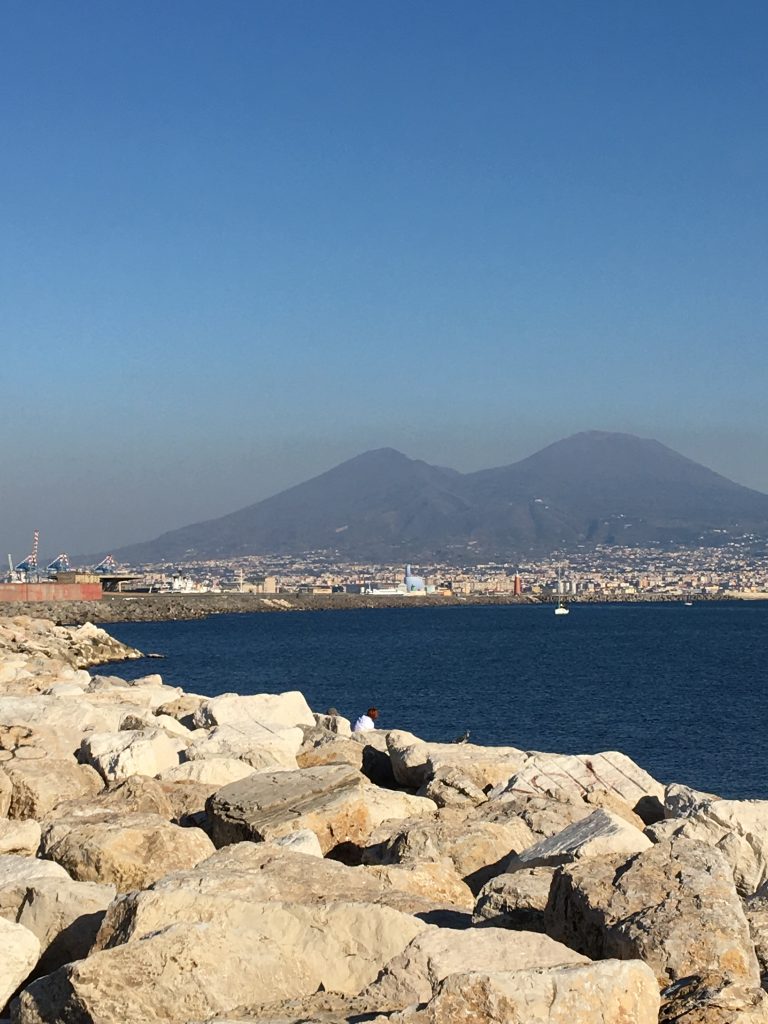 Pompeii
Another attraction that draws crowds of tourists is a city called Pompeii located in the Campania region and situated about 20 kilometers from Naples. In 79 it was destroyed by the eruption of the Vesuvius volcano. The city was ruined and covered with a thick layer of ash. According to research, nearly two thousand people died then. In 1748, excavations began to rebuild the area. The ash that covered the city through lack of air fixed objects, objects, as well as the bodies of the dead. Pompeii is known as a museum city. What should you not miss when visiting Pompeii? First of all, the Foro Civile di Pompei, or forum. It is where offices and temples were located and important events took place. The next must-see stop should be the Anfiteatro di Pompei, or amphitheater, which was one of the oldest buildings of its kind built of stone (since earlier they were built of wood). Another noteworthy site is the Tempio di Apollo or Temple of Apollo, which is the best maintained temple dedicated to this god. Cult sites also include: Casa del Fauno, Villa dei Misteri and the Odeon. The best way to get to Pompeii is by suburban train boarding at Piazza Garibaldi station. You can also get there by car. An all-day entrance ticket costs €16 (from 3:30 pm the price is reduced and is €10), and a discounted ticket costs €2. Pompeii is best reached by train from downtown Naples.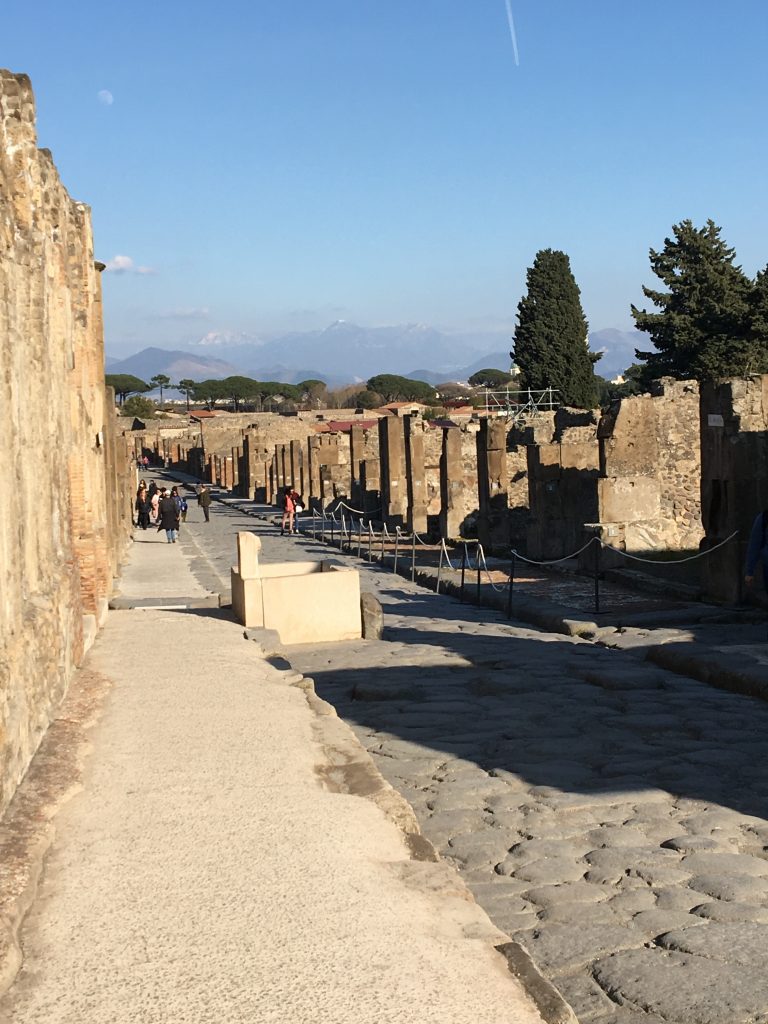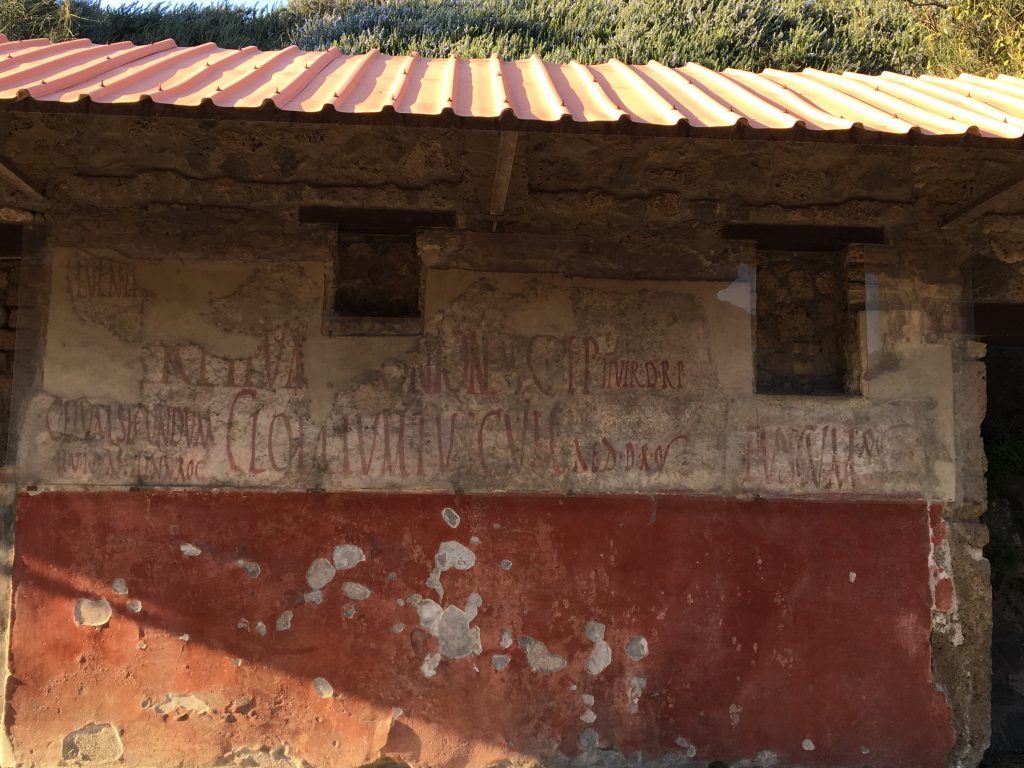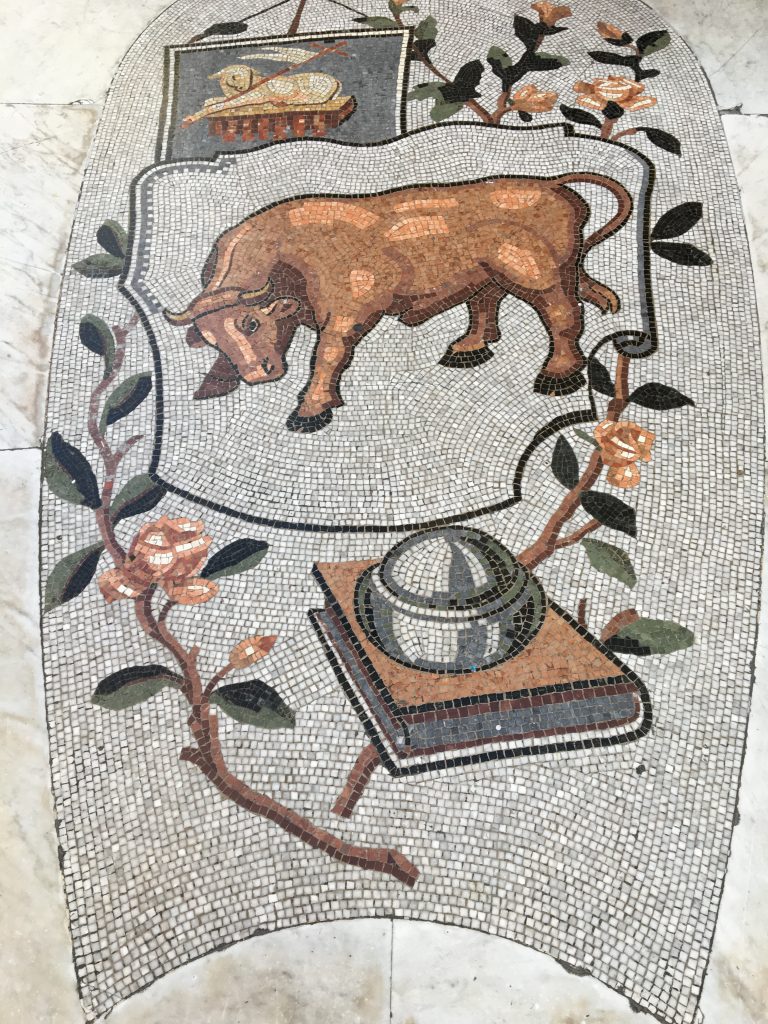 National Archaeological Museum (Museo Archeologico Nazionale).
When mentioning Pompeii, it is impossible to omit the place where most of the finds are kept during the archaeological work in the area after the eruption of the Vesuvius volcano. This is the National Archaeological Museum of Naples, which was founded in 1777. It is one of the most popular places visited by tourists, due to its history and the number of exhibits. There you can see mosaics, wall paintings, statues and sculptures. There will also be everyday objects from the time of the volcanic eruption, when all of Pompeii, Herculaneum and Stabie were destroyed. The museum is considered one of the most important in terms of exhibits from Roman history. The museum can be reached by bus line 110 from Piazza Garibaldi. It is open daily (except Tuesdays) from 9 a.m. to 7:30 p.m. A day ticket to the museum costs €15. You can also use a family ticket, which costs €26 and includes two adults. A discounted ticket costs €2 and is valid for all EU citizens between the ages of 18 and 25.
Royal Palace (Palazzo Reale di Napoli)
This place was one of the four royal residences of the Bourbon Dynasty ruling the Kingdom of Naples and the Kingdom of Sicily in the 18th and 19th centuries. It is located in the Piazza del Plebiscito. The appearance of the palace is the result of frequent changes made by its occupants. Currently, it houses a museum, a library and a theater. In the Royal Palace you can find statues of Naples' rulers, these include Roger II of Norman, Frederick II of Swabia, Charles I of Andegavia and Charles III of Bourbon. Tickets to the Royal Palace cost €6, and discounted tickets cost €2. For those under 18 years of age, tickets are free.
What else is worth seeing in Naples?
Naples is a city associated with numerous monuments from the Baroque and Renaissance periods. Numerous palaces and castles, as well as churches are sure to interest not only fans of history. In addition to the monuments that we can see in Naples, it is worth taking a look at the entire Bay of Naples at which the capital of Campania is located. One of the most interesting and definitely the most popular attractions are cruises to the islands Capri, Ischia.
As well as Procida. You can go by hydrofoil or boat from the Molo Beverello port station. Tickets can be purchased both online and at the ticket office at the port. Another must-see is Amalfitan Coast. The beautiful panorama often gets the title of the most beautiful region in Italy. It is also a UNESCO World Heritage Site. Its winding and narrow streets, breathtaking views, topped off with delicious cuisine attract tourists from all over the world.
Attractions for children
Naples is a city that has a number of facilities for children. Most attractions offer discounted tickets for them, or free entrance. Certainly, when going to Naples with the little ones, it is necessary to visit the above-described beach called Bagno Elena offering a number of attractions and games for children. Animators will make sure that no one will be bored. Another place that is sure to delight not only children is a water park called Valle dell'Orso. There you will find slides, pools, as well as a snack bar. A full price list with designated zones and additional information can be found on the park's website. Also worth mentioning is Edenlandia, an amusement park that offers plenty of attractions for children. There you will find carousels and even an escape room. It will be a perfect place for the whole family and will provide an unforgettable experience.
Beaches in Naples
Spiaggia della Gaiola
It is a beach located about 8 kilometers from Naples. It has earned the name of the most beautiful beach in the area, as it captivates with its clear, green-turquoise water and beautiful views. One of the biggest attractions here is snorkeling, during which you can admire the unique vegetation and animals that live underwater. At the beach you can notice two small islands connected to each other by a bridge. Also nearby is The Gaiola Underwater Park, which is an underwater park that can be admired during a trip on a boat with a transparent bottom. Entrance to the beach is free, but it's best to go early in the morning, as it attracts crowds of people and can hold a maximum of 100 people. To get to this place you can use the subway and bus, or a car.
Miseno Beach
The site is located in Bacoli, about 25 kilometers from Naples. With a sandy beach, transparent and shallow water, this place will be ideal for families with children. There are restaurants, cafes and bars nearby. Miseno beach is also a popular place for young people. You can dance on the beach in the evening, as outdoor discos are popular in the area.
Swamp Elena
The beach is located in a bay between Palazzo Donn'Anna and Palazzo Guercia. It is located about 8 kilometers from Naples. It is definitely a place for people who like active leisure. Aerobics, fitness, or animation for children - certainly no one will be bored here. It delights with views, attractions, restaurants with delicious Italian food. It will be an ideal place for families. It represents a paradise for those who want to relax from the hustle and bustle of the city and enjoy the wonderful Italian weather. Admission to the beach costs from 7 to 15 euros.
How to get to Naples?
The most common and fastest way to reach Naples is by plane. Cities that offer such flights are Krakow, Warsaw and Wroclaw. Promotionally priced tickets can be found from as low as 69 PLN (one-way flight for one person in the off-season). Naples can also be reached by car. The route is about 2000 kilometers. When choosing this form of transport, you should take into account the cost for vignettes, parking and highways. More and more tourists are choosing to travel by their own car because of the opportunity to explore different corners of Europe along the way. You also don't need to be dependent on public transportation, as you can go to your desired destination without having to change or wait for public transportation. Along the way, in addition to Brno and Vienna, you can also visit Bologna, Rome i Florence.
Public transportation
Naples is a very well-connected city. To get to your desired destination, you can use the metro, bus and train, as well as the funicular railroad. There are also suburban lines that run around Naples, bypassing the center. It is worth mentioning that you can also use the bus line Alibus, which carries passengers from Naples airports to the center, and the ticket price is €5. Most lines are operated by the carrier Azienda Napoletana Mobilità. Ticket prices are available on the company's official website.
Weather in Naples
The months that are best to choose when planning a trip to Naples are from May to October. Daytime temperatures in these months exceed 20°C. The warmest months are July and August and the daytime temperature is around 30°C. The most frequent rainfall is in November, December, January and February. This is also when the average daytime temperature is the lowest at below 20°C.
Cuisine - what to eat in Naples?
Italy is known for its delicious cuisine, which has won the hearts of all who have tasted it at least once. The secret of the dishes is the limited number of ingredients and, above all, their excellent quality. Among the most popular dishes is pizza, the symbol of Italian cuisine. Not everyone knows that it was born precisely in Naples and that many tourists visit the region specifically to experience the taste of this iconic dish. It is not without reason that in 2017 Neapolitan pizza was listed as a World Intangible Heritage Site by UNESCO. Naples is also famous for le polpette, or pullets stewed in tomato sauce with pine nuts and raisins. Another delicacy is polpo alla luciana or octopus cooked in tomatoes. While in the area you must also try frittatina di pasta, which is fried pasta with béchamel sauce. One dessert that is very popular in Naples is babbà, which is a rum-soaked yeast cake shaped like a mushroom. Another option for fans of sweets is sfogliatelle, a shortcrust pastry stuffed with ricotta and semolina.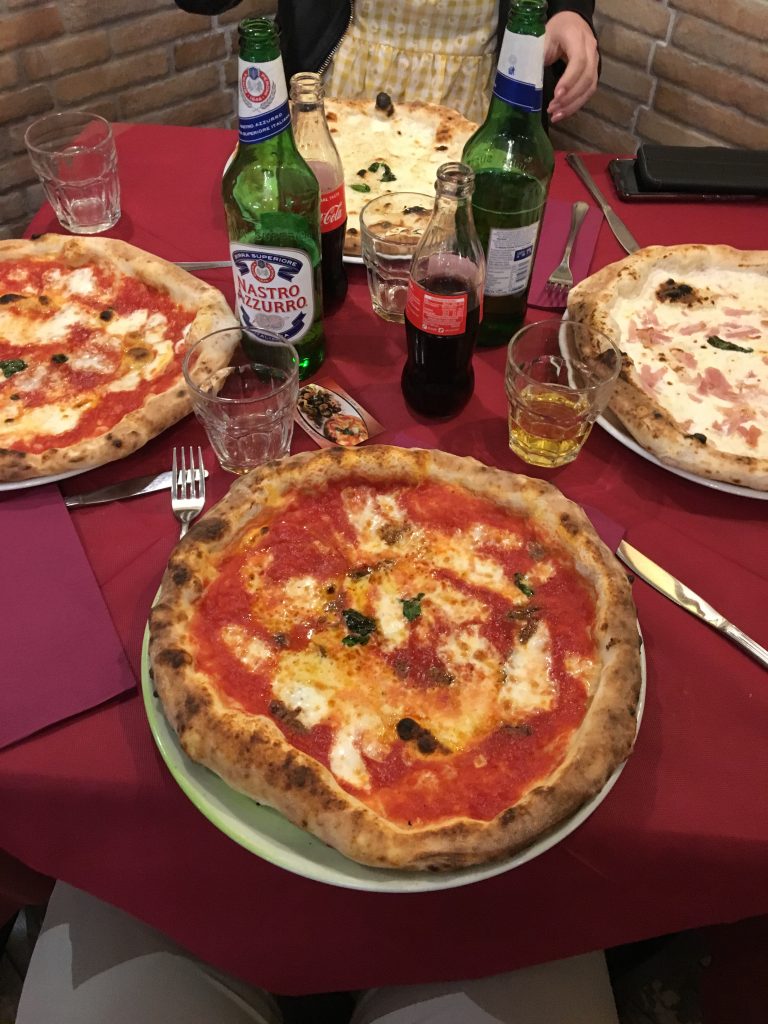 Accommodation
Accommodation in Naples depends largely on location, as well as guest amenities. An excellent choice for those focused on sightseeing would be the Ideal Boutique Hotel, located in the center opposite the train station. The price for a one-night stay for two people including breakfast is PLN 242. The Royal Continental Hotel, located right on the promenade, is also very popular. It has a seasonal rooftop pool overlooking the Bay of Naples. The price for an overnight stay for two people including breakfast is PLN 650. A place ideal for families with children would be the Montespina Park Hotel. It has a huge garden, a playground, a swimming pool and free parking for guests. The price for a night for two people is 389 zloty.
Heading to Naples but haven't booked your accommodation yet? Check out this map with available accommodations in Naples: