Riva is my favorite city on the lake Garda. I first came here in 2015 and the place enchanted me from the very beginning. The huge lake combined with the majesty of the huge mountain peaks made an electrifying impression. Since then, I've been spending time on the Garda at least once a year, and most often just in Riva del Garda.
If you are headed to the northern Garda, consider staying in Riva. If you are passing through, stay here at least a little longer. The area around Riva del Garda is an ideal base for exploring Garda and the nearby Trentino area, which has much to offer.
Information
The city of Riva del Garda is located on the northern shore of Lake Garda in the province of Trento, in the Trentino-Alto Adige region. It lies at an altitude of about 70 meters above sea level. This is significant because, despite the presence of high mountains, there is no typical mountain climate here. And the nearby mountains are on massive. In the immediate vicinity of Riva lies the Cima Valdes massif with an altitude of more than 1,500 meters above sea level, and Monte Baldo, more than 2,000 meters high, is visible in the distance!
Many words could be said about Riva del Garda, but none of them can convey the beauty of the place. Lake Garda is one of the largest and cleanest lakes in Italy. It can definitely be said that it is a gem of the country. There are many small, atmospheric villages around it, such as Arco and Canale di Tenno, where you can feel the true Italian atmosphere.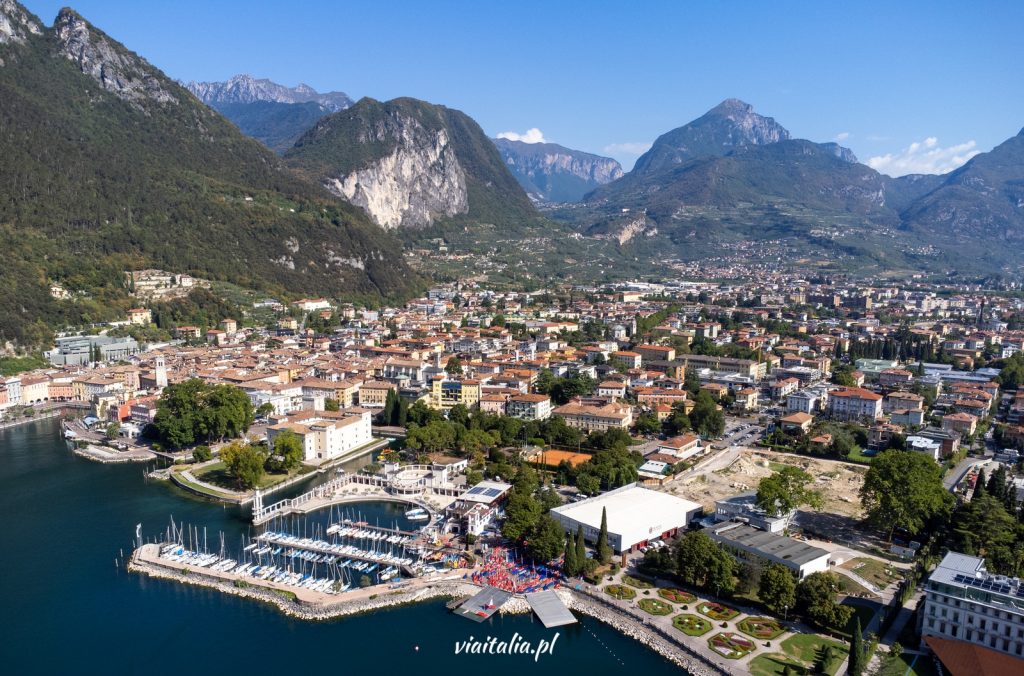 History
The town once belonged to the Republic of Venice, and in the 19th century to the Austro-Hungarian Empire. It was at this time that Riva del Garda was the main supply base for Austrian troops, while also being the only (!) town on the lake captured by the Italians. Since the end of World War I, along with the rest of Trentino, it was incorporated into the Kingdom of Italy. As a point of interest, Riva del Garda was the terminus station of the Mori-Arco-Riva railroad line opened in 1891. However, this one was closed, and in order to take advantage of this unique place after time the station was converted into a restaurant. As a result, we can still admire its unique charm today.
Attractions. What to see and do in Riva del Garda?
I can confidently say that Riva del Garda is a place for everyone - well, except maybe for those who love nightlife, partying. There are not too many clubs and bars here, but Riva del Garda offers a lot of other attractions garnished with beautiful views. It is certainly a paradise for active people who love spending their free time outdoors, surrounded by nature. The area around Riva is a paradise for climbers, water sports enthusiasts, cyclists and hikers. Those looking for a slightly quieter form of recreation will find countless beautiful places in the area that simply must be seen while on Lake Garda.
MAG Museo Alto Garda
MAG Museo Alto Garda is located in the medieval castle of Rocca di Riva, called "Rocca" by the locals. It offers exhibits divided into several sections. Here one can find objects dedicated to archaeology, painting and history. The exhibits date back as far as the 3rd millennium BC. It is one of the city's more popular attractions.
The museum is open Tuesday through Saturday from 10 a.m. to 6 p.m. You must pay €5 for an adult ticket and €2.50 if the ticket is for a child.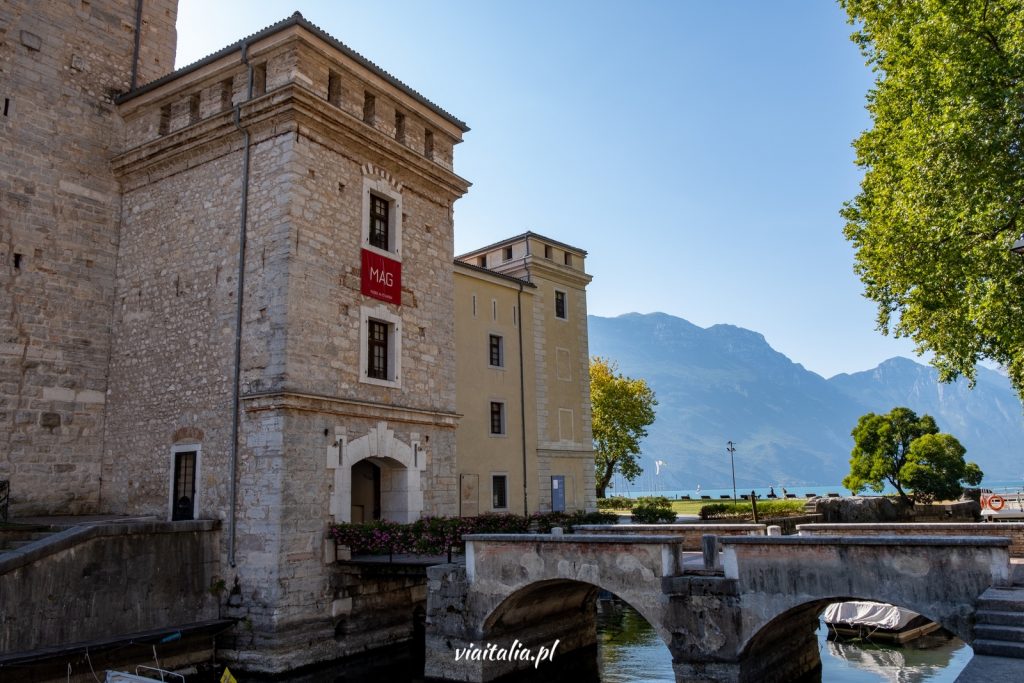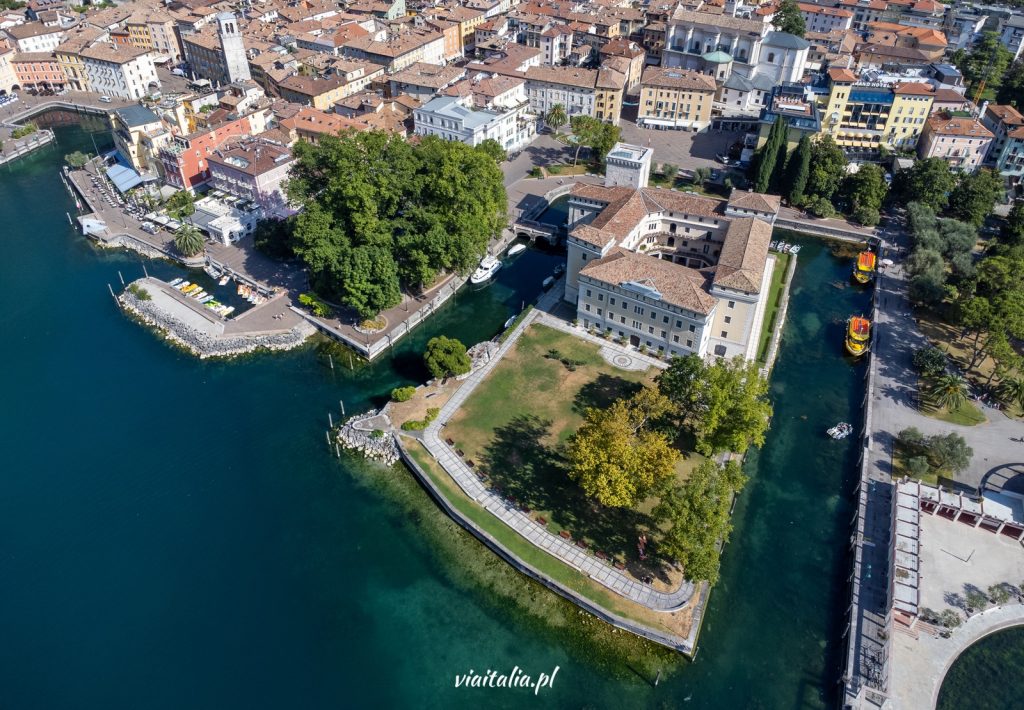 Torre Apponale - a great viewpoint
An unusual sight to visit in Riva del Garda is Torre Apponale. Located on the east side of Piazza III Novembre, the stone tower is a frequent sightseeing spot in this Italian town. It rises to a height of 34 meters. The tower was most likely erected in the 13th century by the Bonvicini noble family. Situated on the Ponale-Brione transportation route, it was originally used to control the city's port. It also served as a shelter from attacks, and in its history was also a prison.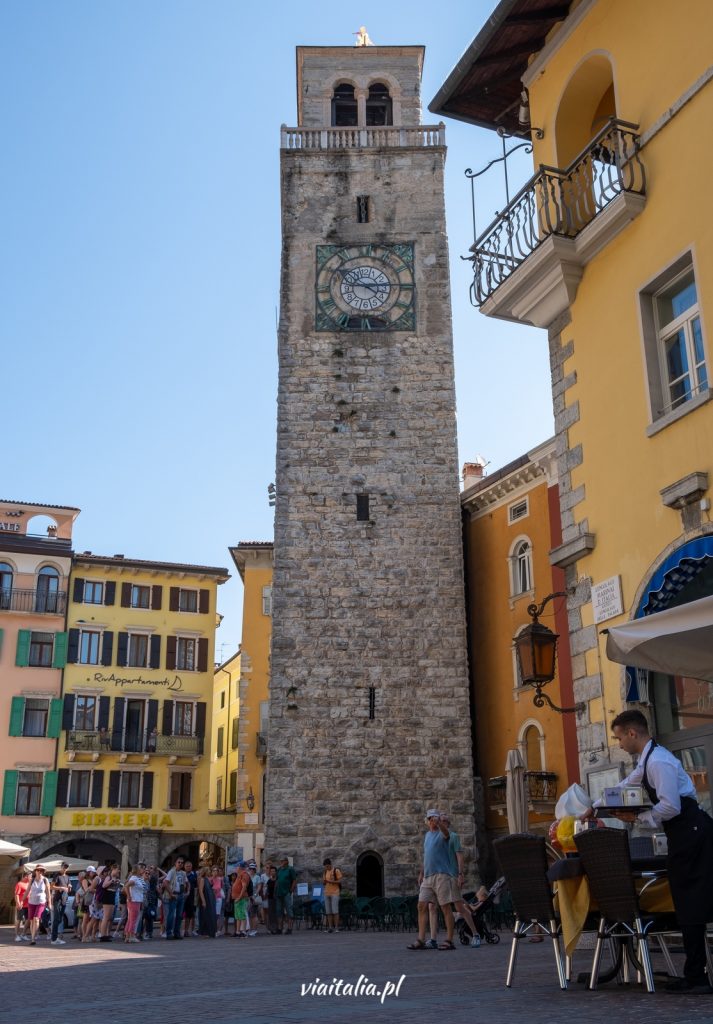 The tower does not have an elevator, and the stairs themselves are exactly 165 steps long. The facility is open daily from 10 a.m. to 6 p.m. A ticket costs just €2. It's definitely worth a visit because of the amazing views. Torre Apponaleto tower a great vantage point over the surrounding countryside and the Garda itself. For the rest, see for yourself the photos from our recent visit to Torre Apponale: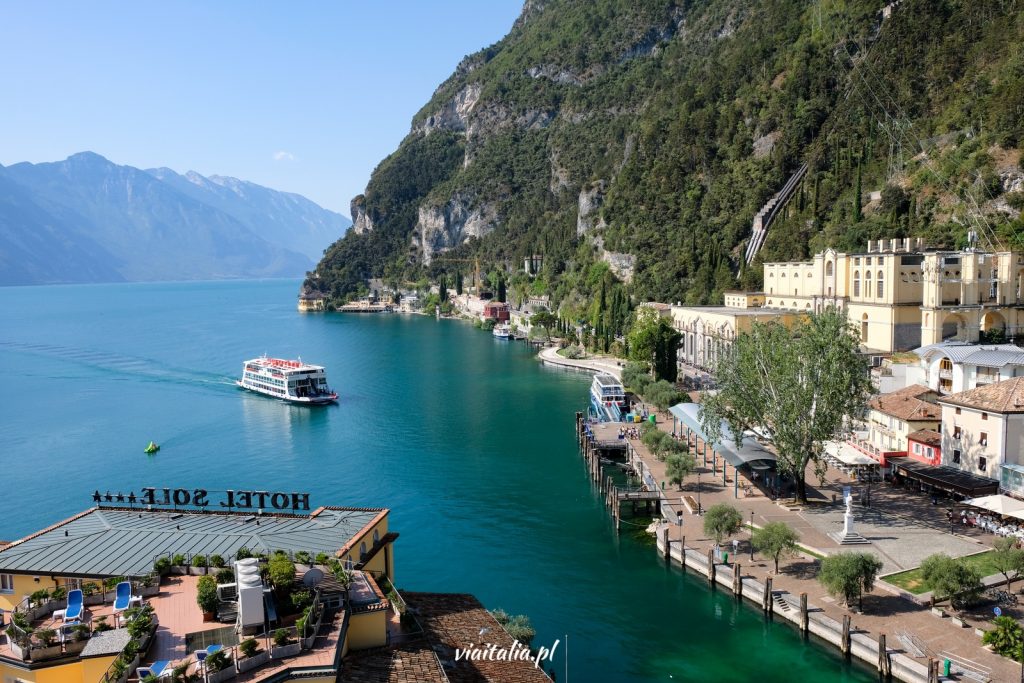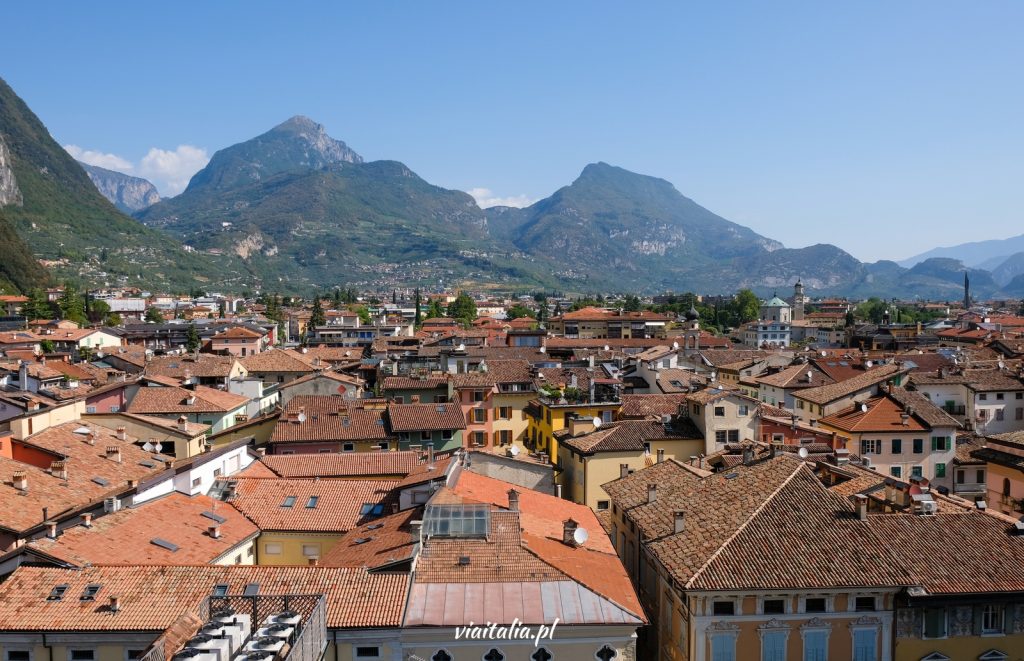 Reptiland
Due to the fact that Riva del Garda is very often the point of excursions with children, special places have been created for them as well. One of them is Reptiland. There you can find rare species of reptiles, arachnids, lizards and snakes from all over the world. This place allows you to get to know these animals definitely closer and makes them not as scary as they are written. The facility is located at Piazza Garibaldi 2 and is open daily from 11 a.m. to 8 p.m. However, it is worth noting that you can't get there year-round, as the center opens on March 15 and closes at the end of October. You have to pay €9 for an entrance ticket.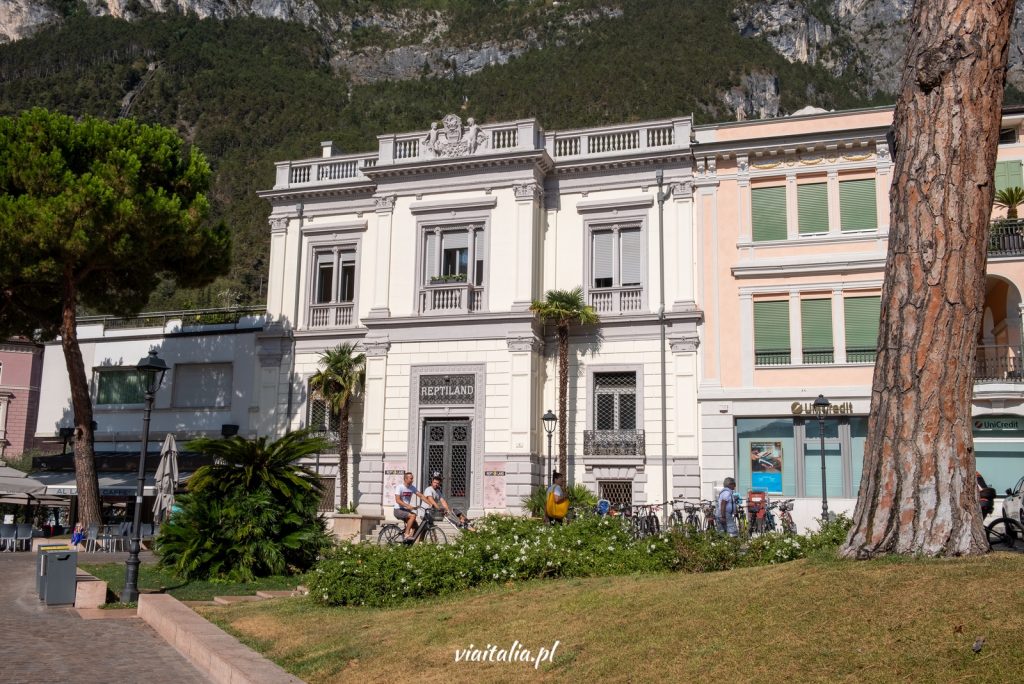 Monte Brione
For lovers of active recreation, a trip to Monte Brione will be a very interesting option. This unusual wedge-shaped mountain hides many secrets. It was here that fortifications were located during World War I. Geographically, Monte Brione is located on the northern Garda coast, between Riva del Garda and Torbole. Being on the mountain, it is possible to visit the post-war fortifications, and the hike itself will delight even the most demanding. The views on the trail are simply unearthly!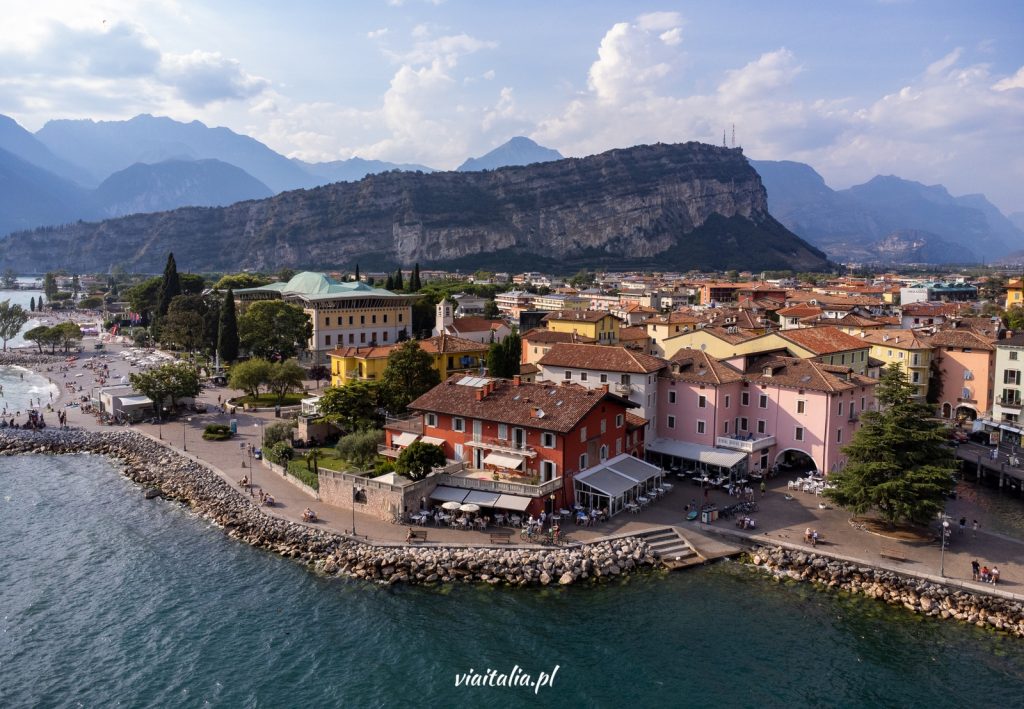 Ferry cruise on Lake Garda
There are a number of ferries that run on Lake Garda, which allow you to enjoy the extraordinary area of Riva del Garda from the level of Lake Garda itself. A light breeze, clean air, silence, tranquility and landscapes whose beauty could not be captured even by the best of painters. This is how a ferry cruise on the Garda can be described.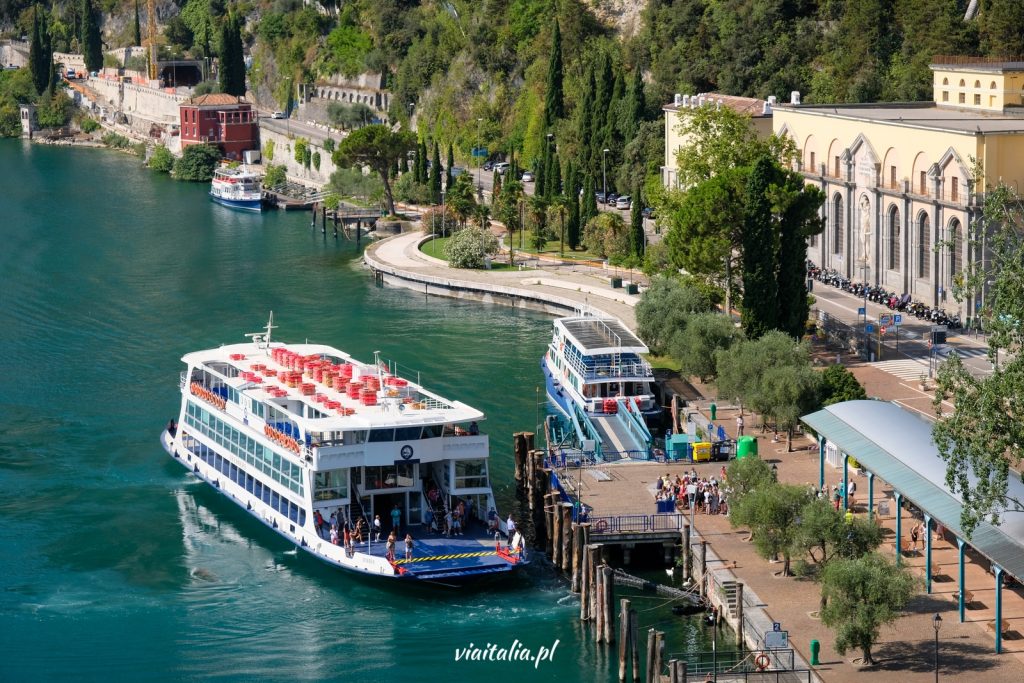 Sports
Riva del Garda is a mecca for outdoor activities. In the city, windsurfing and sailing are popular sports on Lake Garda. It is also increasingly common to see people sailing on SUP boards.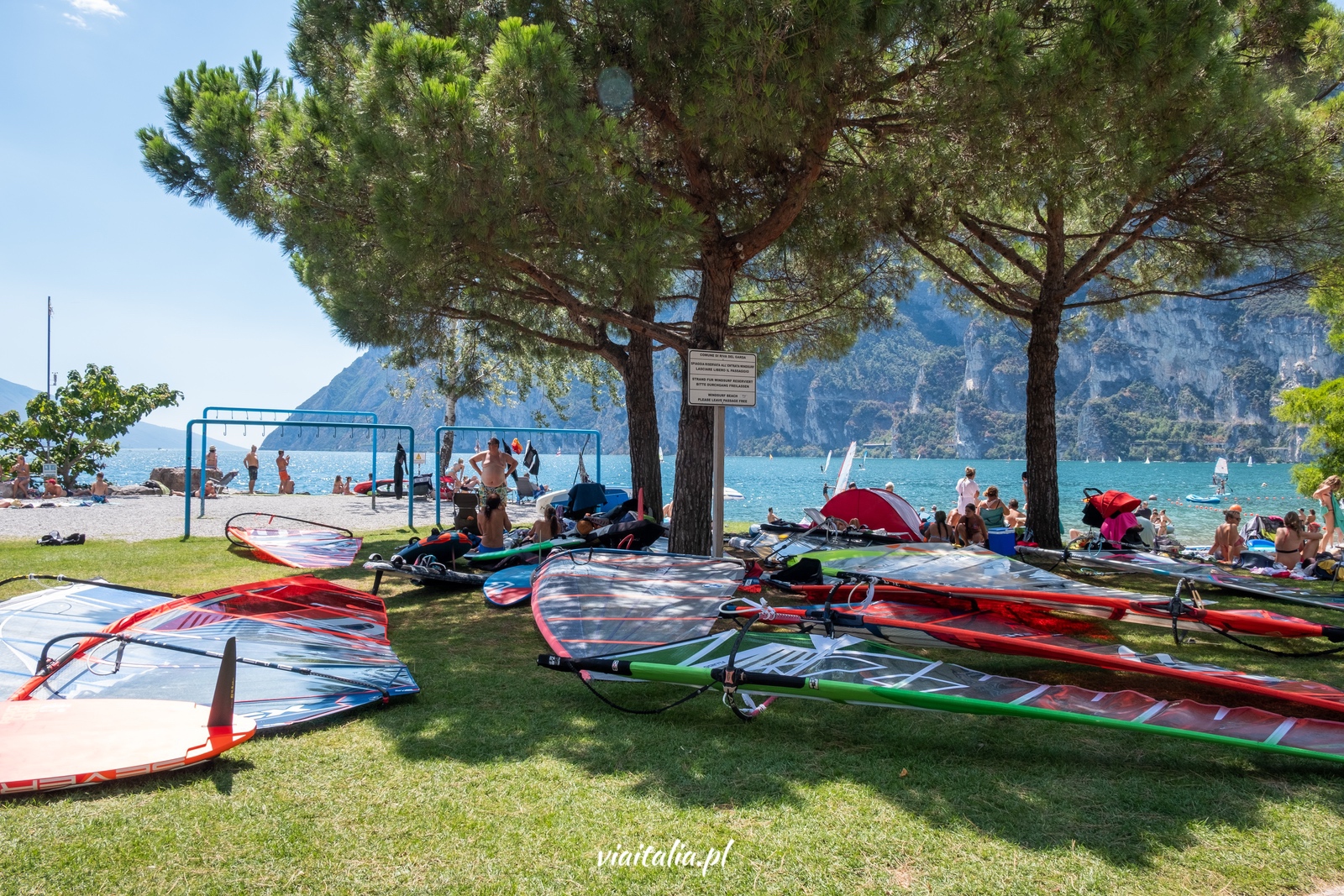 There are plenty of bike trails in the area, including the most famous one, Strada di Ponale. Trekking enthusiasts will not be disappointed either. Through the mountainous terrain near Riva del Garda there are numerous hiking trails of varying difficulty and length. For fans of more extreme experiences, there are the Via Ferratas.
Bike tours
Extraordinary views can also be enjoyed on bicycle tours. Within the whole of Riva del Garda, there are a huge number of perfectly urbanized and well thought-out bicycle routes. Everyone can choose something for themselves among them. Some of them are simple and pleasant, ideal for spending an active afternoon with the little ones. Others, on the other hand, are more demanding, with them definitely needing more experience. There are many bicycle rentals in Riva del Garda. For less athletic people, a great alternative will be to rent an electric bicycle. The cost of renting an electric bike for a day is about 40-50€.
Beaches in Riva del Garda
Above Riva del Garda you will find a huge free beach that stretches practically through the entire town. This beach is probably the friendliest of all the beaches on Lake Garda. Part of it you will find gravel (so water shoes, or at least flip-flops, will come in handy), but the rest is a huge, exceptionally manicured lawn. There is a whole lot of space, even in the middle of the season. There are restaurants, bars and ice cream parlors nearby, which allow you to dine on the terrace or order food to take away.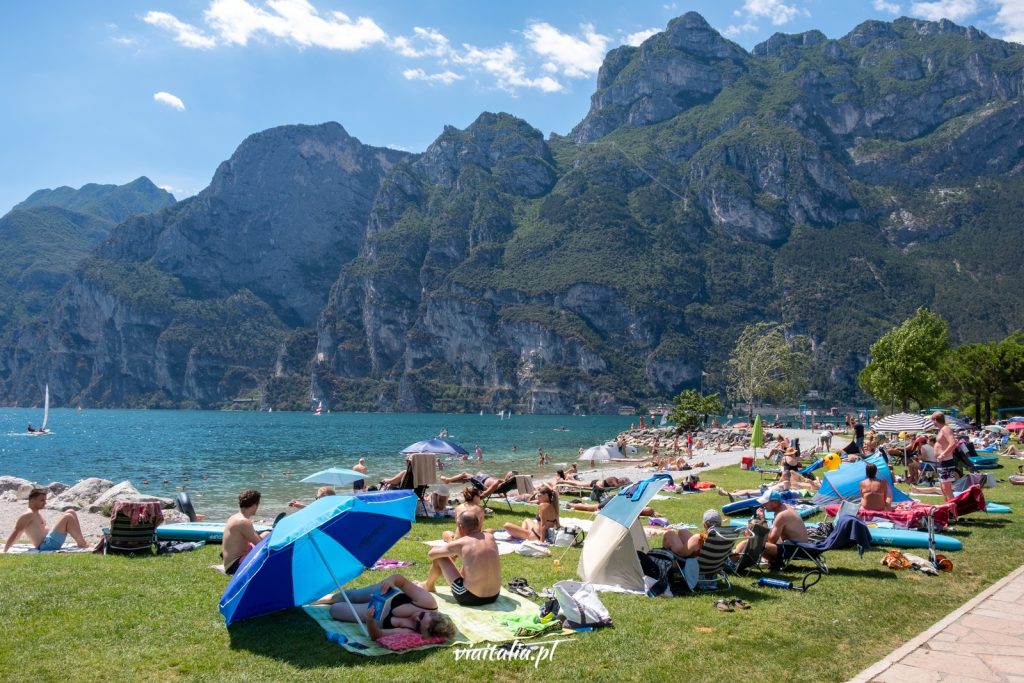 A big advantage of the shoreline in Riva del Garda is the presence of trees, palm trees and shrubs. If you go to the beach early enough, finding a place in the shade will not be a problem. In addition, just off the boardwalk there are even more trees and shade.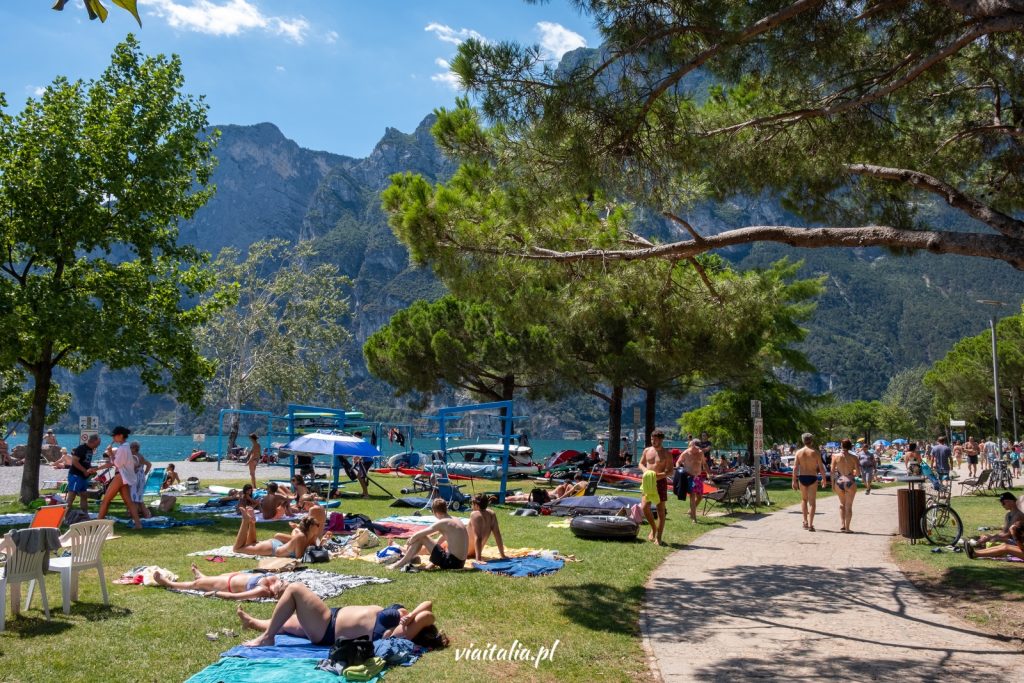 When spending time on the beach during the summer months, it's worth keeping an eye on the wind. This is Ora, the wind blowing from Lake Garda toward Riva del Garda. It starts to get windy from the midday hours (12-13) until sunset. The heated surface of the lake and the pressure difference mean that the Ora can blow as high as 10 m/s, which can be annoying when spending time on the beach. Admittedly, we are not in danger of falling asleep with sand, because on the beaches of Riva del Garda we will not meet it there, but nevertheless it can interfere with relaxation.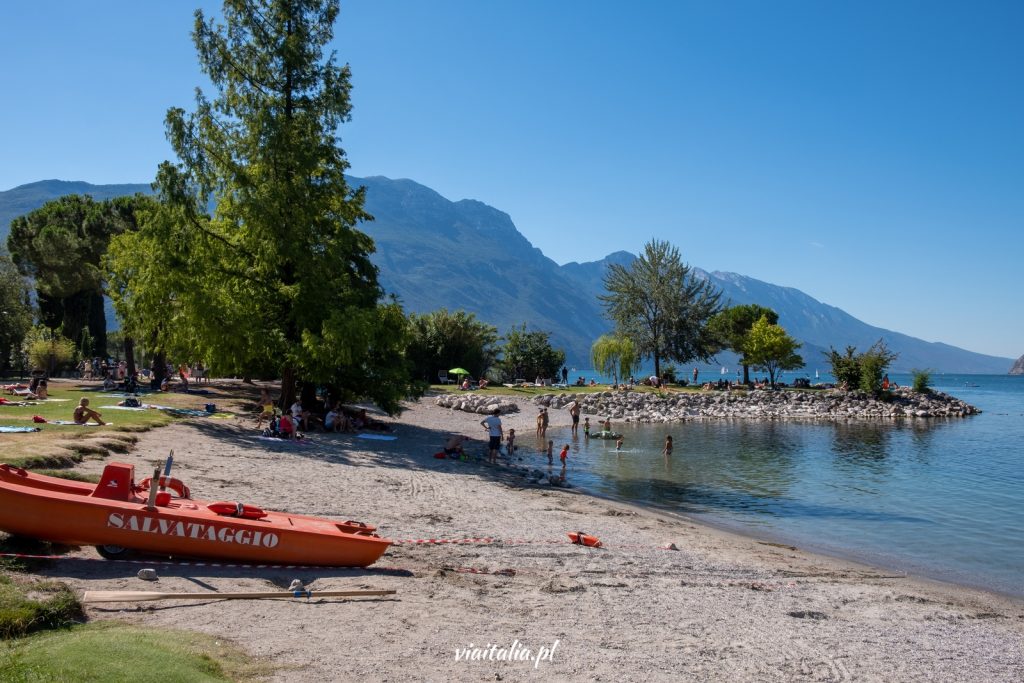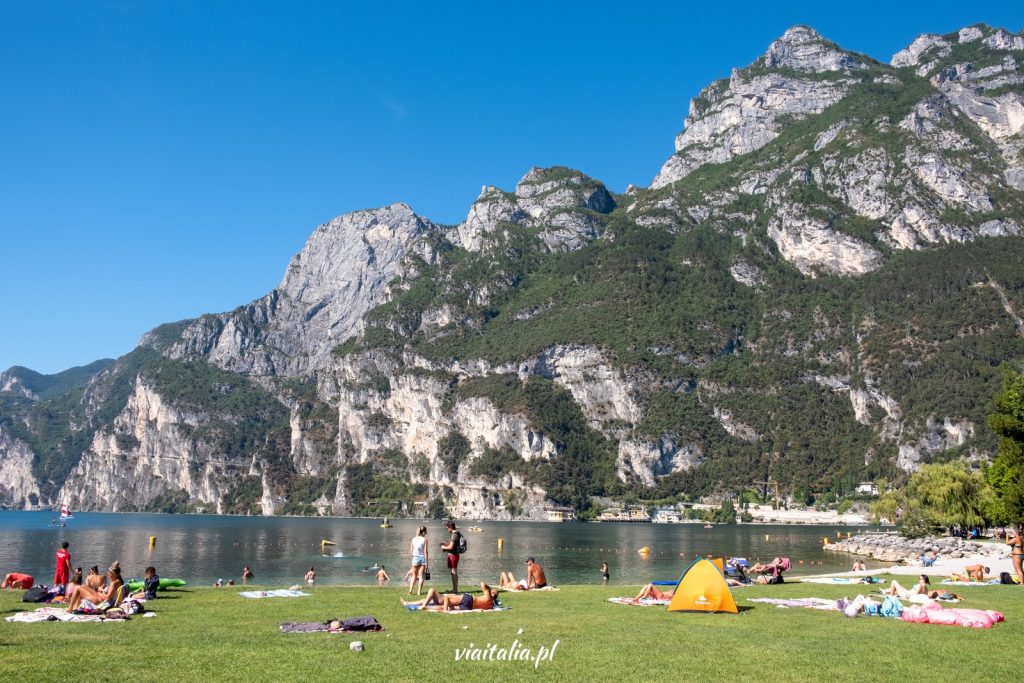 Parking lots
Despite the fact that Riva del Garda is literally besieged by tourists in the summer, finding parking is not an impossible thing. In the low season, there is not the slightest problem with parking, even in the center of town. Most parking spaces are paid. You have to pay between €1 and €2 per hour of parking. During night hours, parking lots are often free. The parking lots themselves are really quite a lot. If you are going to spend more than 2-3 hours in Riva, it is worth looking for the cheaper one, for 1€, or go to a slightly farther free parking lot.
Free parking in Riva del Garda
There is one large free parking lot in town (update 2022: information needs verification). This parking lot is really large and we will probably park there even during rush hour, and it has the advantage of being about a 10-minute walk from the beach in Riva. At the entrance there is a gate restricting the entry of vehicles taller than 2.2m. In the summer of 2021, however, this gate was only installed during the peak season. In the off-peak, it was possible to park even an RV or campervan.
Location of free parking on Google maps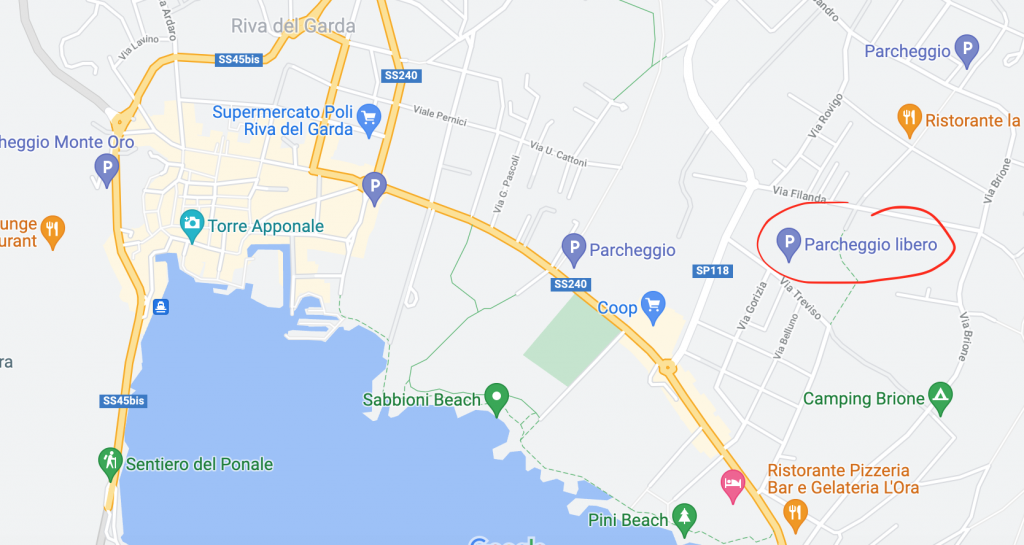 How to get to Riva del Garda?
There are several ways to get to Riva del Garda - usually by car or plane.
Car
The trip from Poland usually takes two routes: through the Czech Republic and Austria, or through Germany (and a tiny piece of Austria). The more comfortable option is to drive through Germany. The two routes merge at the height of Innsbruck, where it remains to cross the Brennero Pass. Going through the Czech Republic is a bit more tiring by the fact that part of the route does not pass through a highway.
When driving through the Czech Republic, it is necessary to purchase a 10-day vignette, which costs 310 Kč, which translates to about PLN 55. German highways For passenger cars are free of charge. Austria's highways carry a toll. The most popular vignette for 10 days costs €9.50.
Additional costs include payment for the Brennero Pass at the Italian-Austrian border and the highway payment A22 to Rovereto (or Trento) at a cost of about €13.
While in Austria, before Innsbruck, it's a good idea to pull off the highway and fill your tank to the top. Unfortunately, fuel prices in Italy can reach €2 per liter on the highway, and in cities the price per liter of fuel is about €1.6.
Plane
Although the nearest airport in Verona is located about an hour's drive from Riva del Garda, however, it's probably best to find flights to Bergamo. An unquestionable plus is that most low-cost airlines have connections between Poland and Bergamo. It is not uncommon to buy tickets from Poland to Bergamo for as little as a few dozen zlotys. Flights from Poland to Bergamo are very cheap. While in Bergamo it is worth staying there at least for one day. The town is extremely charming and enchanting. It will provide a nice foretaste for a later visit to Riva del Garda. From Bergamo you can take a bus to Riva del Garda, or you can rent a car In one of the numerous rental companies.
Accommodation
There are a huge number of places to stay overnight within Riva del Garda. It is worth bearing in mind, however, that a lot of tourists visiting Riva and the Lake Garda area are Germans and Austrians - and these like to book accommodation well in advance. If you are planning to vacations In or around Riva, book your accommodation well in advance. During the high season (August), when booking overnight, the price for accommodation in Riva del Garda often exceeds PLN 1,000.
If finances are a secondary concern for you and you can spend more on accommodation, be sure to check out the hotel Du Lac Et Du Parc Grand Resort. It's a huge property with a beautiful private garden. The hotel itself has a ton of amenities: wellness center, fitness center, etc. This for me a firm favorite among accommodations In the town of Riva del Garda.
If you are looking for something close to the lake at a more affordable price, I recommend the hotel Bella Riva. The property is located practically at the very shoreline of the lake, separated by a wide lawn.
The Riva del Garda area abounds with campgrounds. One of the more well-known and frequented is Camping Brione. As one of the few it can boast as many as 4 stars. The site allows for an extremely comfortable vacation surrounded by beautiful nature. Among other things, the facility offers separate camping areas, private bathrooms, a swimming pool, a mini-golf course and playgrounds for the youngest vacationers. The campground's surroundings are equally amazing. It is situated in an almost 100-year-old olive grove. There are bike paths in the immediate vicinity, and less than 500 meters away is the beach.
Below you will find a map of accommodation in Riva del Garda on booking.com: