More and more people are opting for foreign vacations. Italy is one of the most frequently chosen destinations among tourists, especially from Poland - mainly because of the price of airline tickets. It is also easy to get there by car, and the route is about 1,500 kilometers. Along the way you can also visit other European cities: Vienna, Innsbruck or, for example, Munich. Italy is a country divided into 20 regions: Abruzzo, Puglia, Basilicata, Emilia-Romagna, Friuli-Venezia Giulia, Calabria, Campania, Lazio, Liguria, Lombardy, Marche, Molise, Piedmont, Sardinia, Sicily, Tuscany, Trentino-Alto Adige, Umbria, Valle d'Aosta, Venice Euganean. Each is famous for its unique landscapes, a variety of regional foods and numerous attractions for tourists. One thing is certain - Italy is the perfect destination for everyone, whether you like relaxation, active recreation, beachcombing or sightseeing. There are architectural pearls and the most popular monuments in all of Europe. So where to go on vacation to Italy? It depends on how we like to spend our time. So let's take a look at the different regions of Italy.
Trentino - Alto Adige and South Tyrol
South Tyrol including the province of Trento form the Trentino - Alto Adige region. It is, in fact, one of the closest regions for tourists from Poland who go on vacation by car. Trentino - Alto Adige is an ideal holiday destination for those who like mountain scenery. Unforgettable views are guaranteed by stretching ranges of the Alps and Dolomites in the vicinity of forests, streams, lakes and vineyards. We can spend time trekking, climbing nearby peaks, or relaxing on the shores of a lake Garda or Molveno. Even in the lowlands, the mountainous landscape is incredibly impressive. Here's a list of places you can't miss while on vacation in this region of Italy.
Lake Garda
Lake Garda is a picturesque lake located in the northern part of the Trentino-Alto Adige region. It is one of the most popular destinations chosen by tourists for its extraordinary landscapes combining mountain ranges with clear waters. It is an ideal place for people who enjoy both beachcombing and active recreation. One of the most popular towns in the area are Riva del Garda and Torbole with a beautiful pebbled and well-maintained beach. The northern part of Lake Garda is ideal for those who enjoy cycling. It is one of the most popular ways to spend leisure time and sightseeing. There are numerous bike paths in the area. If you are looking for a vacation destination for a family with children, the northern part of Lake Garda will be perfect!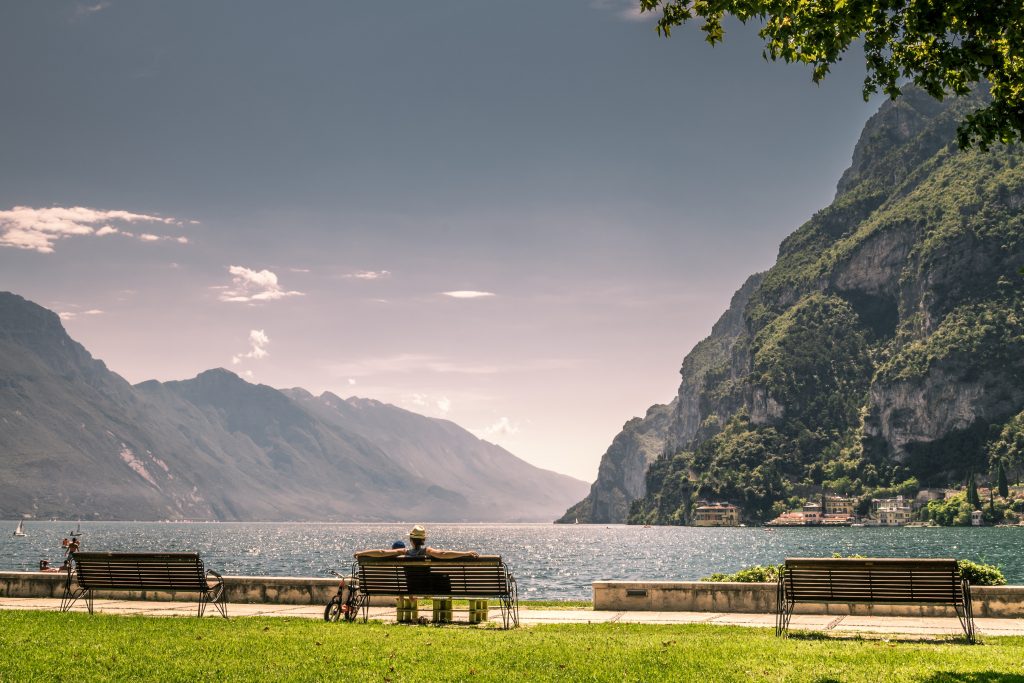 Stelvio National Park
Stelvio National Park is the largest national park in Italy located in the Rhaetian Alps. It is one of the most unique places shaped by nature, where you can observe flora and fauna in its most beautiful form. It is an ideal place to spend time away from the hustle and bustle of the city, amidst forests, valleys, meadows and mountain streams, while observing unique animal species in their natural habitat. You can meet there, among others: alpine goats, marmots, deer, chamois and golden eagles. An ideal place for those who appreciate contact with nature, away from the hustle and bustle of big cities.
Lake Braies
Lago di Braies is considered the most beautiful lake in the Dolomites. It is located near the Italian-Austrian border, in the Braies valley. It is part of the Franes-Sennes-Braies nature park. It is one of the most picturesque places in the region. The mountain peaks reflected from the azure water, and the green vegetation all around - these are ideal conditions for walking, especially for those who appreciate the beauty of nature. To enjoy the magnificent views, you can also rent a boat and explore the place from a different perspective.
Veneto and Friuli Venezia Giulia
These are two regions associated primarily with their capitals. Venice is the "city on the water," known for its carnival and romantic gondola trips. Trieste, on the other hand, is a city of great beauty, but often underestimated. What is worth visiting and where to go while in the area? What attractions should you not miss while on vacation in this region?
Gondola cruise in Venice
A gondola cruise in Venice is certainly an unforgettable experience and a way to experience Venice from a different perspective. Many lovers dream of taking a gondola ride under the Bridge of Sighs, as well as the Canal Grande, the largest canal in Venice.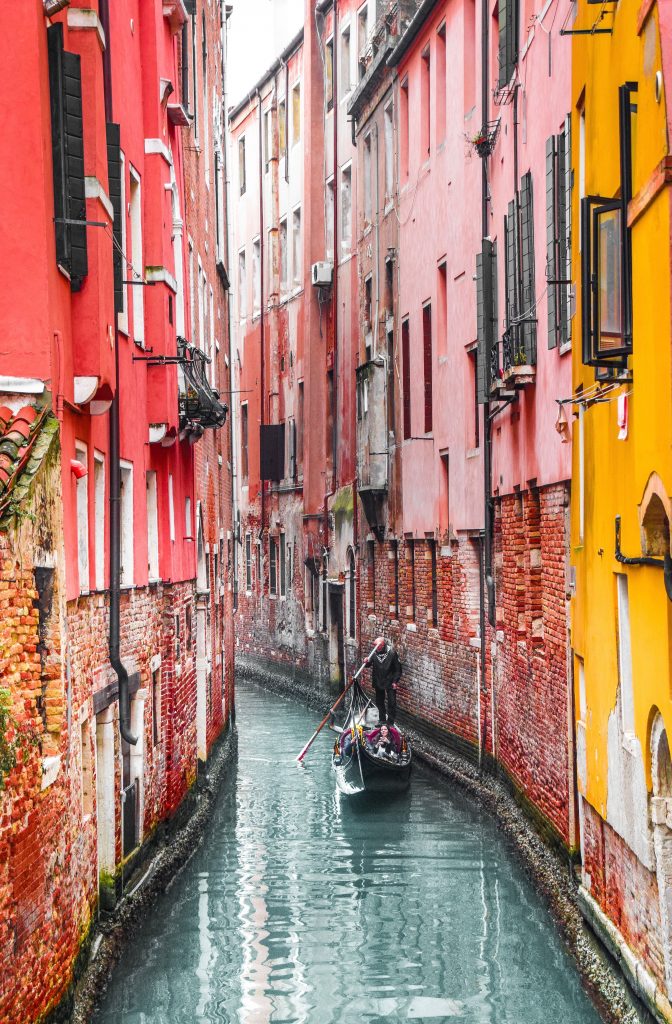 Royal Gardens of Venice
The Royal Gardens is a place near St. Mark's Square where you can take a break from the hustle and bustle of the city amidst magnificent vegetation. It is a wonderful corner in the center of the city where you can stroll among irises, fig trees and citrus trees.
Rosander Valley
The Rosandra Valley is located between the city of Trieste and the border with Slovenia. It is a popular destination for locals and tourists for walks and excursions. You can see ruins and unusual viewpoints in the area, and the biggest attraction is a 36-meter waterfall.
The port and beach of Triesc
While in Trieste, you can't miss visiting this place. It serves as the city's transshipment center. Nearby is also the Audace pier, a popular place for strolling. Trieste is a port city and you won't find a beach with golden sand, but there is a place that crowds tourists. This is the so-called Barcola beach, or rather a promenade that stretches 3 kilometers along the sea. Tourists are happy to spread their towels on the concrete slabs and relax in the sunshine. There are also ladders to facilitate the descent into the sea.
Lombardy
Lombardy is a region with its capital in Milan. It is also home to a nearby airport and a charming town called Bergamo, which are definitely worth visiting. Sam Milan is also a popular tourist destination - it is, after all, the fashion capital of the world. It is an extremely attractive region, especially because of its picturesque lakes and charming resorts. What has made Lombardy so crowded with tourists and chosen as a vacation destination? What should you not miss when visiting the area?
Lake Como
Lake Como is a great place for beach relaxation, sightseeing and physical activity. It has bicycle routes with beautiful views. The most popular towns in this part include Bellagio and Varenna. Both are famous for their beautiful views, atmospheric streets, restaurants and beaches. Lake Como is considered the most beautiful in Europe.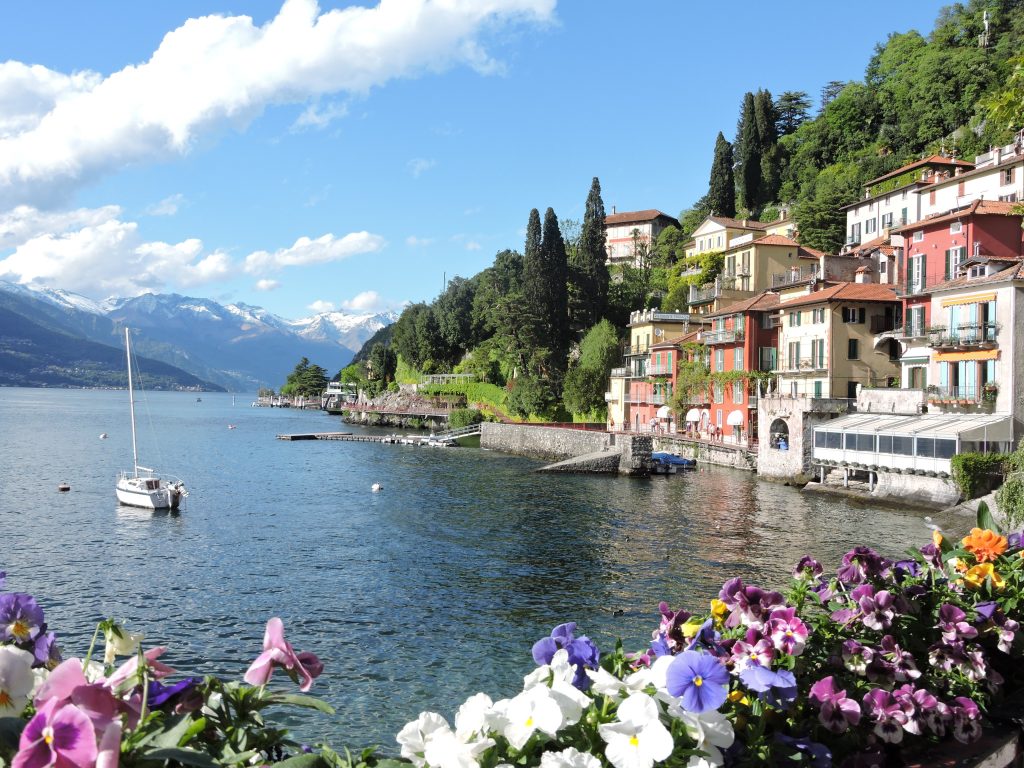 The western shore of Lake Garda
One of the most visited resorts is the city of Sirmione. There is also a town beach nearby - Spiaggia del Prete. Near Lido delle Bionde are the free thermal springs, which are a must-visit. Jamaica Beach or rock beach is also worth a visit.
Acquafraggia waterfall
This is an unusual waterfall located under the border with Switzerland. It is about 100 kilometers away from Bergamo. It is especially recommended for those traveling to Italy by their own car, as access can be difficult due to the route and the number of public transport transfers. It is an extremely picturesque place, and the waterfall itself is about 130 meters high.
Piedmont and the Aosta Valley
These are two of Italy's most mountainous and also unique regions. Known mainly for its excellent ski slopes and charming towns and breathtaking views. These areas will be ideal for those who enjoy mountain hiking. What to visit and do in these regions?
Trails and mountain railroads in Valle d'Aosta
This region has as many as 3,620 kilometers of trails. It will be ideal for those who are advanced in such hikes, or families with children, as some trails are extremely easy. It's also worth going on a roller coaster, including Aosta - Pila, from which you can enjoy the view of the city and the mountains.
Gran Paradiso National Park
Gran Paradiso attracts lovers of nature and sports. It is here that hikers go for walks or trekking, and in the process can admire the magnificent flora and fauna. Maps of the trails are available at park's website.
Lake Maggiore
Lake Maggiore is a lake with numerous resorts for tourists. One of the most popular towns in the region is Verbania. There are beaches and numerous attractions for visitors. You can go sailing, scuba diving, as well as cycling there. An ideal place for the active! The Borromee Islands, located in the lake, are also worth a visit. It is an archipelago of five islands that can be admired by taking a boat cruise.
Liguria and Emilia-Romagna
Liguria is known as the Italian Riviera. It is home to atmospheric towns, with the region's capital, the Genoa. Emilia-Romagna, on the other hand, delights with Bologna with its historic center, as well as the most popular seaside resorts such as. Rimini or Ravenna. It is these regions that are very popular among tourists visiting Italy. What not to miss when visiting these places?
Cinque Terre Park
Cinque Terre is a place considered the most beautiful area in Liguria. It includes beaches, cliffs, bays and forests. Perfect for trekking routes and walks. It has been declared a UNESCO World Heritage Site. There are five picturesque Italian towns in the Cinque Terre area: Monterosso, Vernazza, Croniglia, Maranola and Riomaggiore. During the holiday season, Cinque Terre is literally besieged by tourists, but it is definitely worth visiting the place at least once! It is worth going to Levanto, which is a great base. The towns are best visited by train.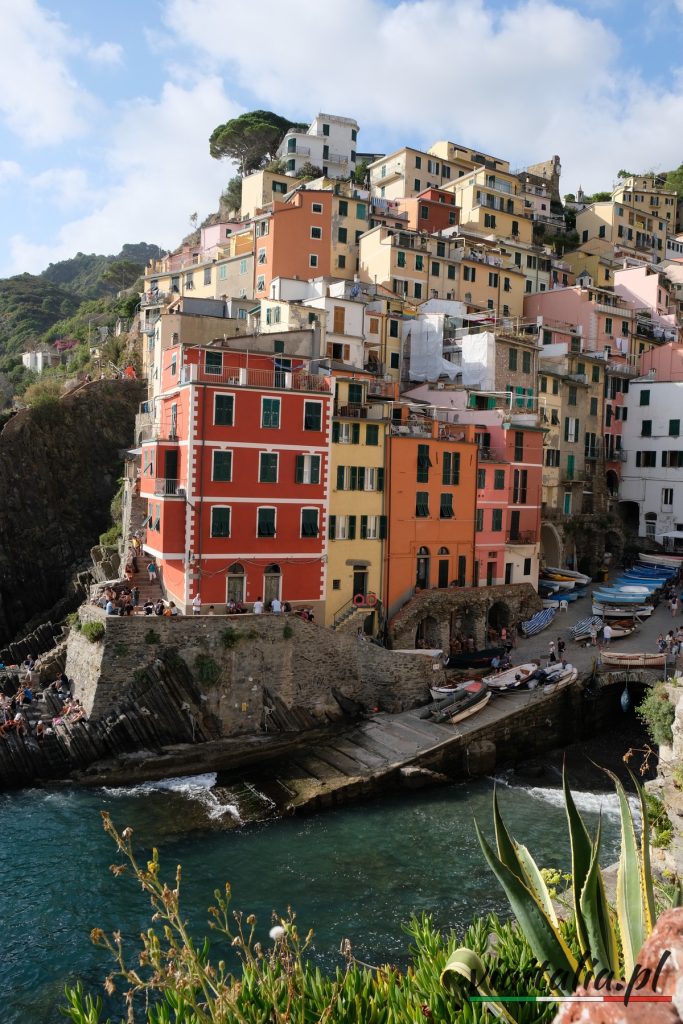 Portofino and San Fruttuoso
Portofino is a small but exclusive town of the Italian Riviera. Despite its small size, this town is known practically all over the world and is the pearl of Liguria. Prices here, however, are quite high - a great idea, for example, would be to stay in Sestri Levante and take the ferry to Portofino and San Fruttuoso. San Fruttuoso is a hidden place in the bay, west of Portofino. There is a beautiful monastery and a beautiful beach. There is a statue of Christ about 17 meters underwater. This is one of the most popular diving sites. Other statues with such an image can be seen in Florida or the Caribbean.
Rimini
Rimini is one of the most popular resort cities on the Adriatic Sea. A great choice for those who enjoy lounging on the beach and for families with children. It is a typical seaside resort, with all the words advantages and disadvantages. Rimini is first of all a great sandy beach, stretching for more than 15 km.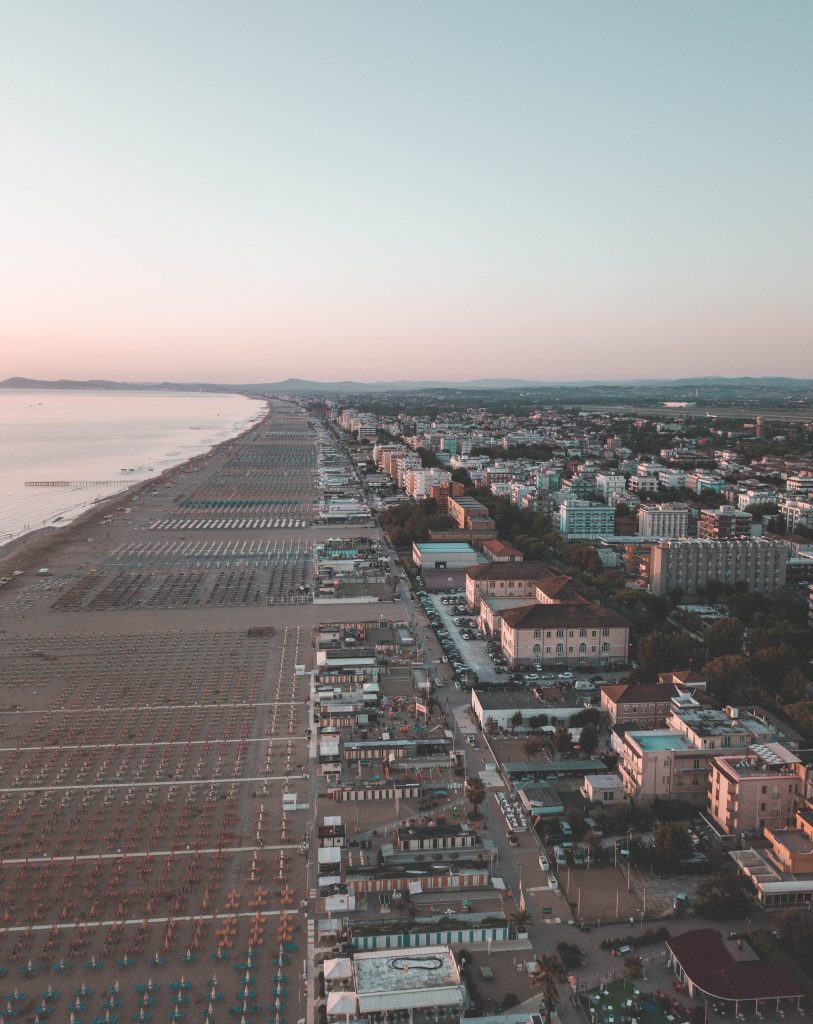 Tuscany
Tuscany is perhaps the region most associated with Italy. The magic of Tuscany is known all over the world. Tuscany for a vacation is a great idea! Atmospheric streets, olive groves, beautiful beaches with turquoise water, hot thermal springs and delicious cuisine, plus wonderful architecture - surely everyone who visits this place will find something for themselves. We suggest what not to miss when visiting this region.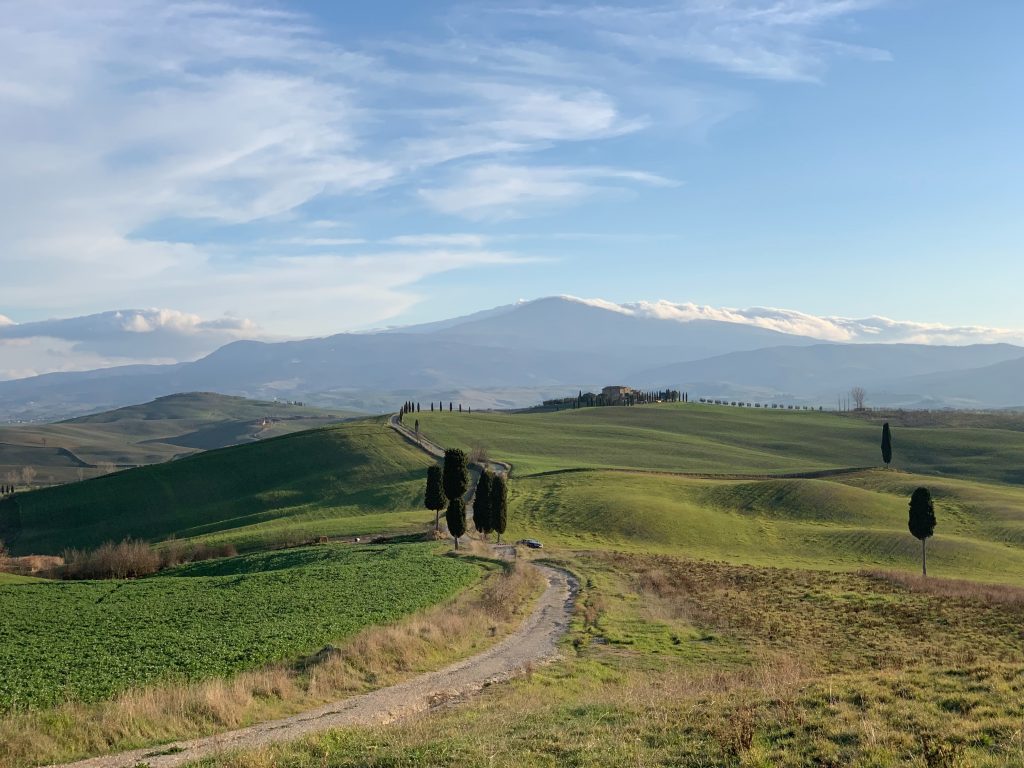 Forte dei Marmi
Forte dei Marmi is the most popular resort in Tuscany. The place is extremely popular not only among tourists, but also foreign celebrities. The advantage of the resort is, first of all, wide and sandy beaches with deck chairs and umbrellas. There are also nearby paths for hiking.
Elba Island
Elba is the largest island of the Tuscan Archipelago. Its largest resort is Marina di Campo. There are numerous monuments, charming beaches, narrow streets, as well as the Mineral Museum and a number of other attractions.
Hot springs in Tuscany
The thermal baths are the most popular attraction in the Tuscany region. They are incredibly popular, especially because they are free. The most popular of these are: Bagni San Filippo, Bagni di Petriolo, Terme di Saturnia and Bagno Vignoni.
An avenue in Bolgheri
It is considered one of the most beautiful roads. It is 4.5 kilometers long and is called Viale dei Cipressi. On both sides one can spot olive groves and vineyards.
Umbria and Marche
These are regions where silence, tranquility and nature reign supreme. Those seeking respite from the hustle and bustle of the city will certainly find their refuge here. The Marche is also home to seaside resorts and cliffs. Due to its lower popularity, these regions are often underestimated, as many people choose neighboring Tuscany. And that's a shame, because it's a great choice for a vacation in Italy! What is worth visiting while in these areas?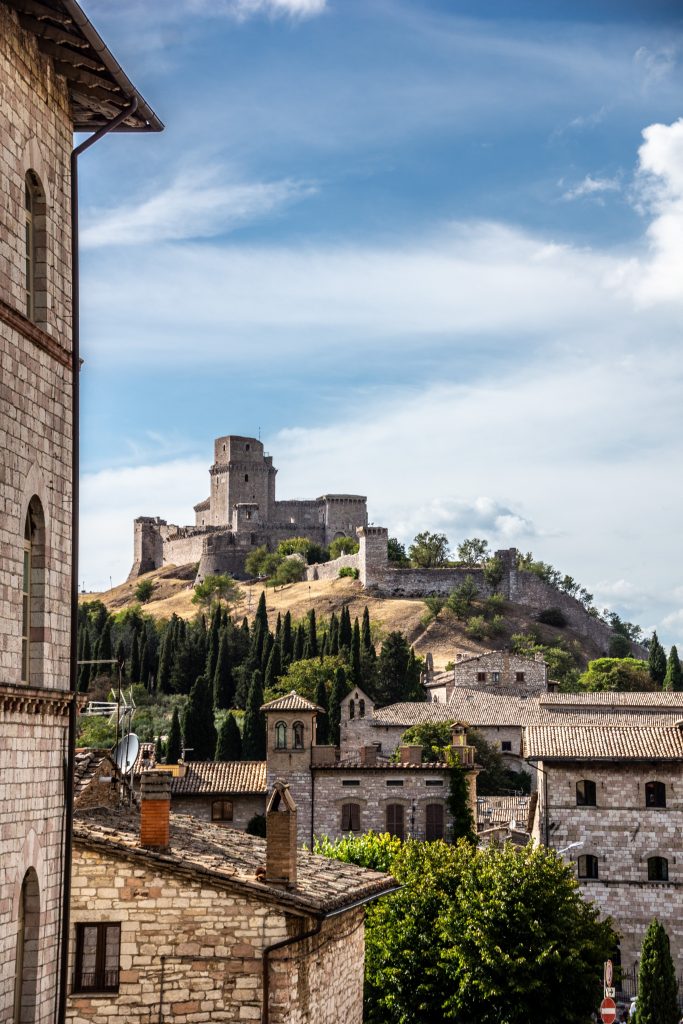 Assisi
Assisi - known as the city of St. Francis. Beautiful hills, churches and townhouses contribute to the unique atmosphere of this city. It has been listed as a UNESCO World Heritage Site in its entirety. While in Umbria, this place is not to be missed.
Civitanova Marche
Civitanova Marche is one of the most popular resorts in the Marche region. It features a harbor and Bandiera Blu-certified sandy beaches. The biggest advantage of this town is its intimate atmosphere, as it is not as popular and crowded as other Italian resorts, such as Rimini.
Parco Nazionale dei Monti Sibillini
It's a national park, especially recommended for those who enjoy hiking and trekking. It is an area with beautiful views, and there is also the glacial lake Lago di Pilato.
Frasassi Caves
The Frasassi Caves is an attraction located in the Parco Naturale della Gola della Rossa e di Frasassi. It features various forms of cave infiltration.
Lazio and Abruzzo
Lazio is a region known primarily for its capital city of Rome. It is the city most often visited by tourists wishing to delve into Italian history and visit the so-called "sky museum." Abruzzo, on the other hand, is a region still not very popular, famous for its beautiful and long beaches and abundance of flora and fauna. Definitely recommended for those who like peace, quiet and relaxation. What to see when going on vacation to Italy in this region?
Lago di Bolsena
Lago di Bolsena is a volcanic lake located in the Vulsini mountains. It will be an ideal place to relax with children, as the lake is safe and the descent to it is gentle.
Civita di Bagnoregio
A crumbling town. Earthquakes and landslides have caused the walls to be destroyed. However, the town looks amazing and is worth a visit.
Grotte di Stiffe
Grotte di Stiffe are limestone caves formed by the underground Rio Gamberale river.
Alba Fucens
Alba Fucens - this place will certainly appeal to history lovers. There you can admire magnificent archaeological excavations.
Molise and Puglia
Molise is the smallest and least prosperous region in Italy. The population subsists mainly on agriculture, and the most popular resort is Termoli. Puglia, on the other hand, is one of the most popular regions for a holiday getaway. Colorful festivals, magnificent architecture, the Gargano peninsula, and beautiful and wide beaches are what characterize this region. What is worth seeing while in Italy in this area?
Corso Nazionale
This is the main promenade in Termoli. It is ideal for walking. There are numerous restaurants, bars and boutiques nearby.
Vieste
Vieste is considered the most beautiful town of Gargano. With its white streets, the historic center of Vieste Vecchia perched on a cliff, and stunning views and sandy beaches, it's easy to fall in love with this place.
Via Sparano da Bari
This is the main street Bari. There are numerous luxury boutiques, restaurants and bars along it. An interesting place, definitely worth a visit while in Bari.
Lama Monachile
This is one of the most beautiful places in the Bari area. It is located in Polignano. It is a picturesque bay with a beach and cliffs.
Campaign
Campania region with the title of the most beautiful coastline. It is there that you will find Positano which is the city that most people believe is the pearl of the region. Not to forget Capri, which is one of the most luxurious islands. It is one of the most popular regions chosen by tourists to spend their vacations. What else is worth seeing?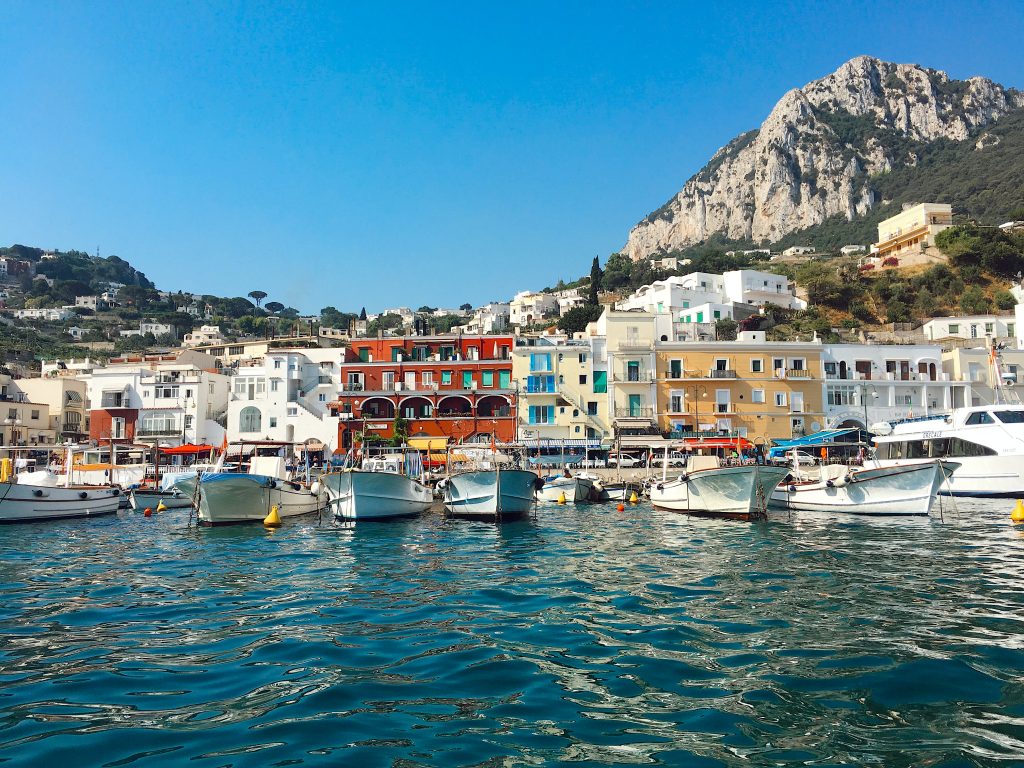 Vesuvius
Vesuvius is a volcano constantly studied by an observatory. One of the most popular attractions is to visit and walk around the crater. The entire tour is not demanding.
Marina Grande
Marina Grande is the main beach of the Amalfi coast, where there are numerous hotels. It is an extremely popular place for tourists and also one of the most expensive resorts.
Grotta Azzurra
Grotta Azzurra, or Azure Grotto in Polish, is a sea cave and an extremely popular place among tourists. The unique climate is caused by the sun's refracting rays. At one time, the Azure Grotto was the private pool of Emperor Tiberius.
Vietri sul Mare
Vietri sul Mare is called the city of ceramics and the pearl of the Amalfi coast. While on vacation in the area, it is definitely worth a trip there at least for a day. Vietri sul Mare is located just 10 minutes from Salerno.
Basilicata and Calabria
These regions are definitely among the most unique. The beautiful atmospheric cities and beaches are not yet as popular with tourists as other places. However, it is not without reason that Mel Gibson showed in his film titled "The Passion. "Passion" the city of Matera, which has become known as the only one carved in rock. What else is worth seeing when you decide to vacation in Italy in these areas?
Laghi Di Monticchio Lakes
Two lakes located near Monte Vulture, which is one of the highest peaks in the Apennines. This will be an ideal place for hiking.
Spiaggia della Rotonda
Spiaggia della Rotonda is the city's beach and one of the most popular in the region. The crystal clear water and cliffs attract crowds of tourists. The beach is free of charge.
Pollino National Park
It is an ideal place for those who like to enjoy the beauty of nature and physical activity, as well as those who want a break from the hustle and bustle of the city. It is among the most popular national parks in the region, mainly due to its extraordinary landscapes.
Corso Mazzini
It is one of the most famous pedestrian streets in the region. The biggest attraction, however, are the sculptures set up along the street.
Sicily and Sardinia
Sicily and Sardinia are two of the most popular islands in Italy. Tourists often wonder which one to choose for their vacation. They are extremely similar yet different islands. On both you will find wonderful paradisiacal beaches, delicious cuisine and warm sea. Sicily has more sights and attractions, so it will be an ideal vacation destination for those who like to explore. Sardinia, on the other hand, is famous for its exceptional beaches, which are among the most beautiful in all of Europe. So, the question to be answered is what kind of leisure activities you prefer. What do these islands have to offer?
Etna volcano
Etna volcano is the most popular of Sicily's attractions. It's an ideal place for those who want to walk among extraordinary views. Etna can be reached on foot or even on horseback.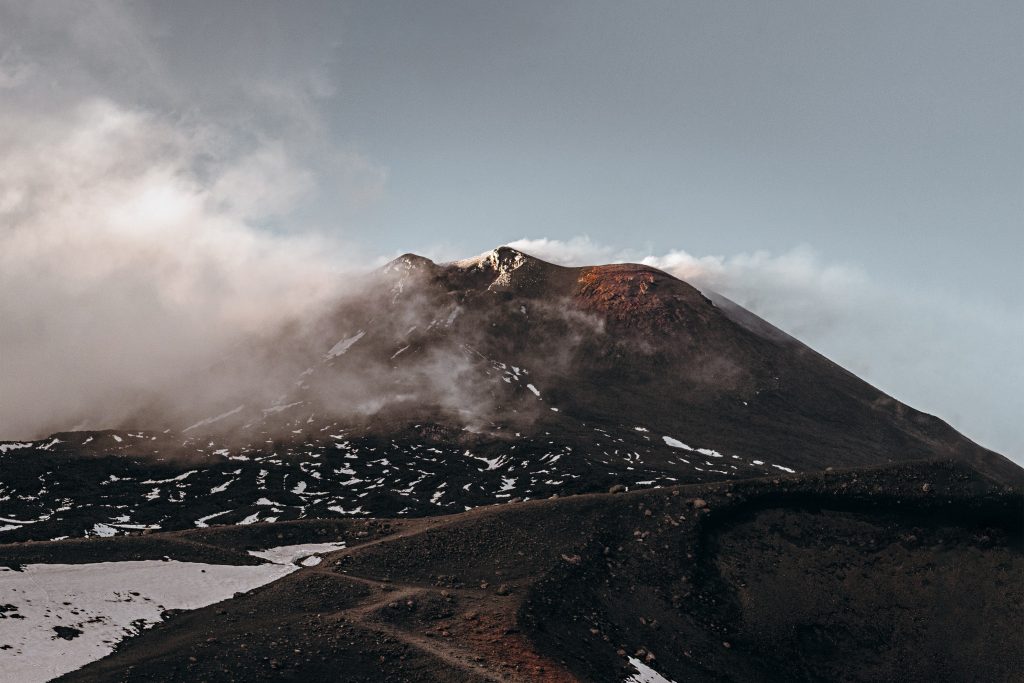 Alcantara Gorge
The Alcantara Gorge is one of the most beautiful attractions in Sicily. It is a gorge named after the river that flows through it. You can get there using an elevator or stairs.
La Maddalena archipelago
It is located in Sardinia and consists of seven main islands and dozens of smaller ones. It is an ideal place for diving or sailing enthusiasts.
Costa Smeralda
Costa Smeralda is the so-called "Emerald Coast" in Sardinia, which is 50 kilometers long. It gets its name from the turquoise color of the water and the beautiful sandy beaches. It is a favorite beach destination among tourists.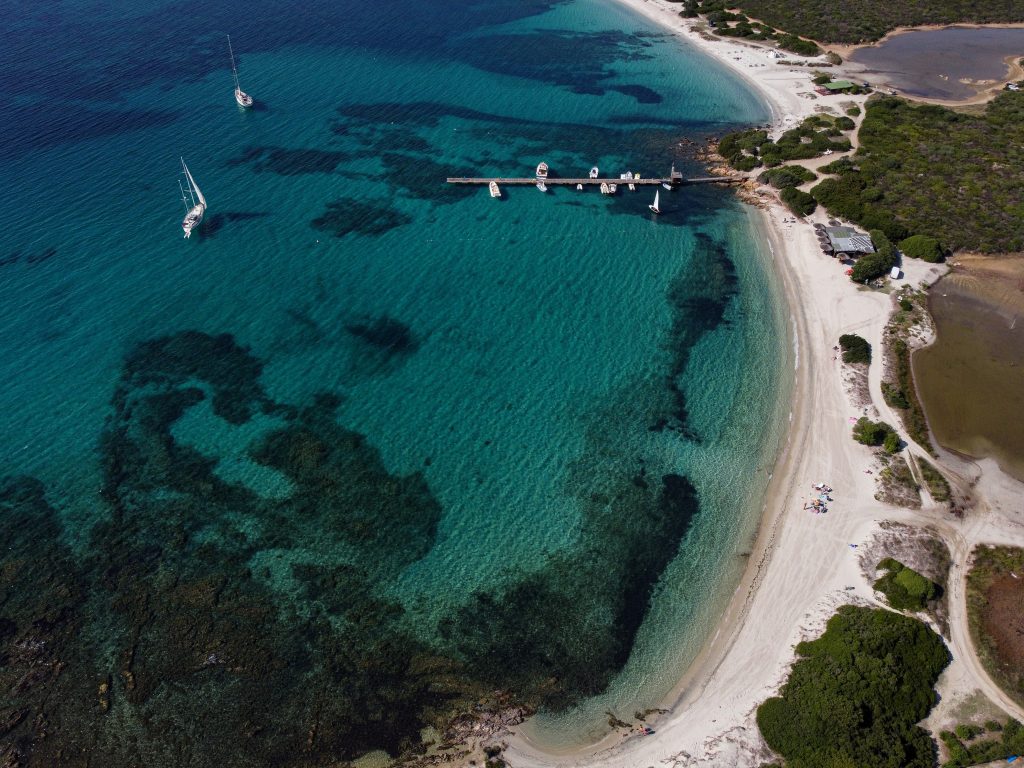 Where to sleep. Accommodation in Italy
If you're heading to Italy for a vacation, check out the hotel and apartment listings on Bookings below: